High Court scraps uniform service rules for teachers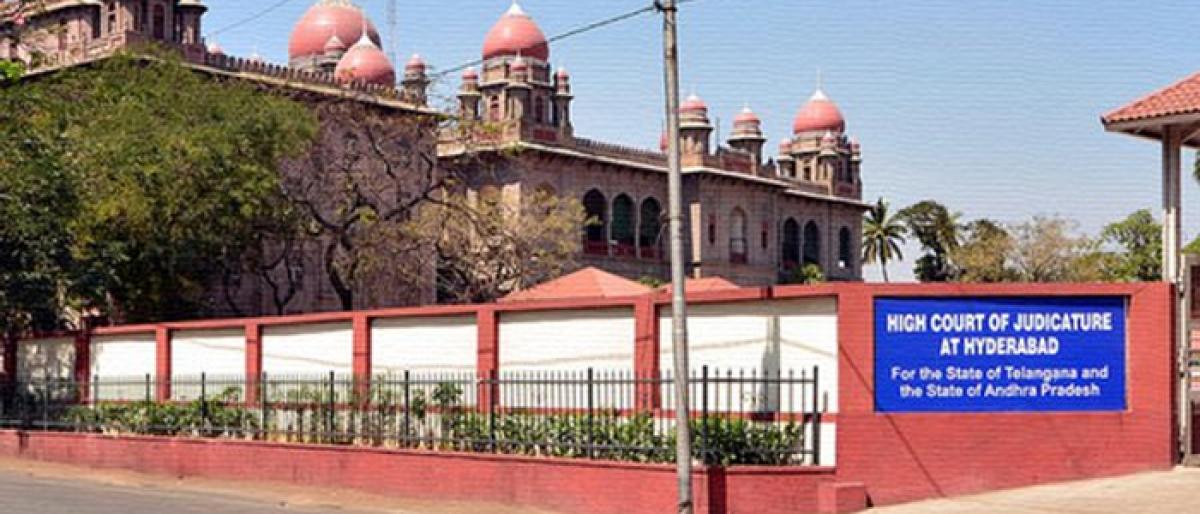 Highlights
The High Court at Hyderabad has set aside the Presidential Orders giving effect for uniformed service rules for teachers in the State Delivering a common order, Justice V Ramasubramanian on behalf of the Division Bench of Chief Justice T B Radhakrishnan and V Ramasubramanian, the court course observed has allowed the writ petitions of the applicants setting aside the presidential orders meant to
​Hyderabad: The High Court at Hyderabad has set aside the Presidential Orders giving effect for uniformed service rules for teachers in the State. Delivering a common order, Justice V Ramasubramanian on behalf of the Division Bench of Chief Justice T B Radhakrishnan and V Ramasubramanian, the court course observed has allowed the writ petitions of the applicants setting aside the presidential orders meant to integrate the services of the teachers working in the schools run under the state government control and Panchayat Raj Institutions.
Dwelling at length, the verdict went into various aspects and developments took place since 1950 on emergence of schools under PRIs, how they have been differently treated under the regulations of the education department, how attempts were being made to bring them into a common service, emergence of the 1975 Presidential Orders, the powers conferred on the President under Article 371D and Clauses under it, the constitutional amendments to the PRIs.
Taking into consideration the arguments presented by the petitioners in three different writ petitions Nos 23267, 23274 and 27404 of 2017, passing a common order, the court after due consideration of different aspects of legal and constitutional provisions involved said that sub-paragraph (2A) inserted in paragraph-3 of the Presidential Order 1975 by GSR 639 (E) dated 23.06.2017 is ultra vires the power conferred by Clause (1) of Article 371D and beyond the purview of the different aspects indicated in sub-clauses (a) (b)and (c) of clause (2) of Article 371D of the constitution.
Similarly, Entry 23A inserted in the Third Schedule to the Presidential Order,1975 by GSR 637 (E) dated 23.06.2017, in as much as the same places Mandal Educational Officer, Headmaster and Headmistresses in Government and Zilla Parishad High Schools in the same class, is ultra vires Article 371D. It said that the President has been conferred the power under Article 371D, to organise any class or classes of posts.
But, "no power of integration or merger of cadres is expressly or impliedly conferred by Article 371D (1) of the Constitution," on the President, it said. It was in view of this, the writ petitions were allowed and the impugned Presidential Orders are set aside setting aside the uniform service rules for teachers. Another writ petition No. 23274 of 2017 is partly allowed, setting aside Entry 23A inserted in the Third Schedule to the Presidential Order, 1975.