SBI Carnival 2018 kicks off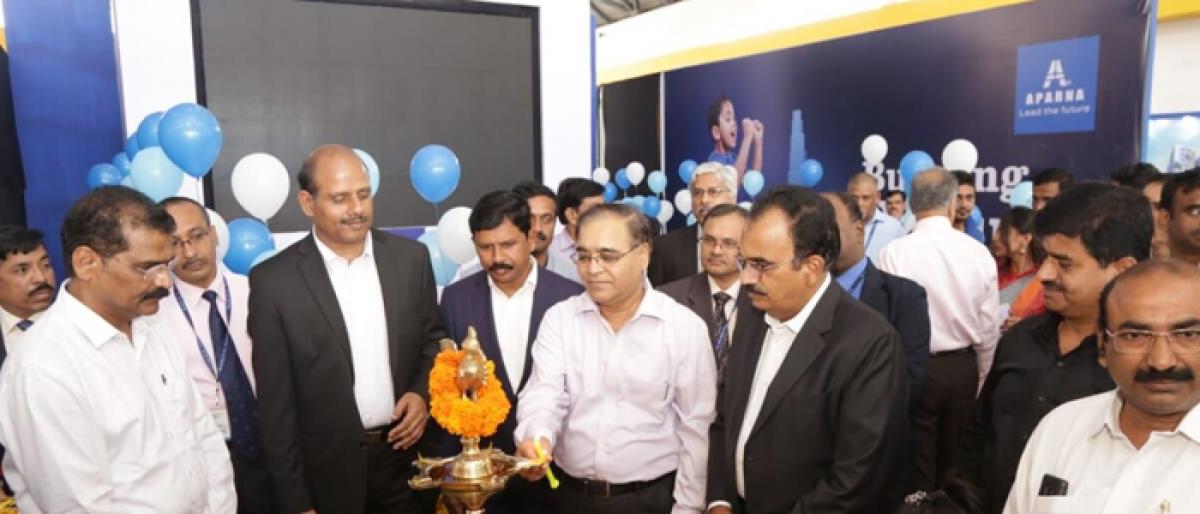 Highlights
SBI Carnival 2018, a home and car expo from State Bank of India, was inaugurated at Hitex jointly by Rajeshwar Tiwari, Special Chief Secretary, Revenue and Chairman, RERA, Telangana and Swaminathan J, Chief General Manager, SBI, Local Head Office, Hyderabad Circle on Saturday
​Hyderabad: SBI Carnival 2018, a home and car expo from State Bank of India, was inaugurated at Hitex jointly by Rajeshwar Tiwari, Special Chief Secretary, Revenue and Chairman, RERA, Telangana and Swaminathan J, Chief General Manager, SBI, Local Head Office, Hyderabad Circle on Saturday.
In this two-day event, more than 50 builders showcased over 200 projects. Besides, over 10 car dealers displayed their latest car models. Thus, SBI has provided a platform to the visitors to choose their dream home as well dream car at the expo. This event is one of the biggest expos of its kind at Hyderabad, the bank said in a statement.
As the pioneer in bringing most competitive home loan products to the market, SBI is showcasing its home loans, retail loan products like loan against property, car loan, education loan, personal loans, etc., at the expo. The bank has made arrangements for spot approvals of both home and car loans. Besides, free CIBIL check facility has also been made available at the expo.
According to the bank, real estate market in Hyderabad is growing at a rapid pace supported by infrastructure development, high office space occupancy rate and improved connectivity by the Hyderabad Metro and ORR. With the launch of RERA, the market will get further streamlined and vibrant. SBI is lending its support to the market by bringing most competitive and innovative products, it added.