VH dares CM KCR to hold meeting in OU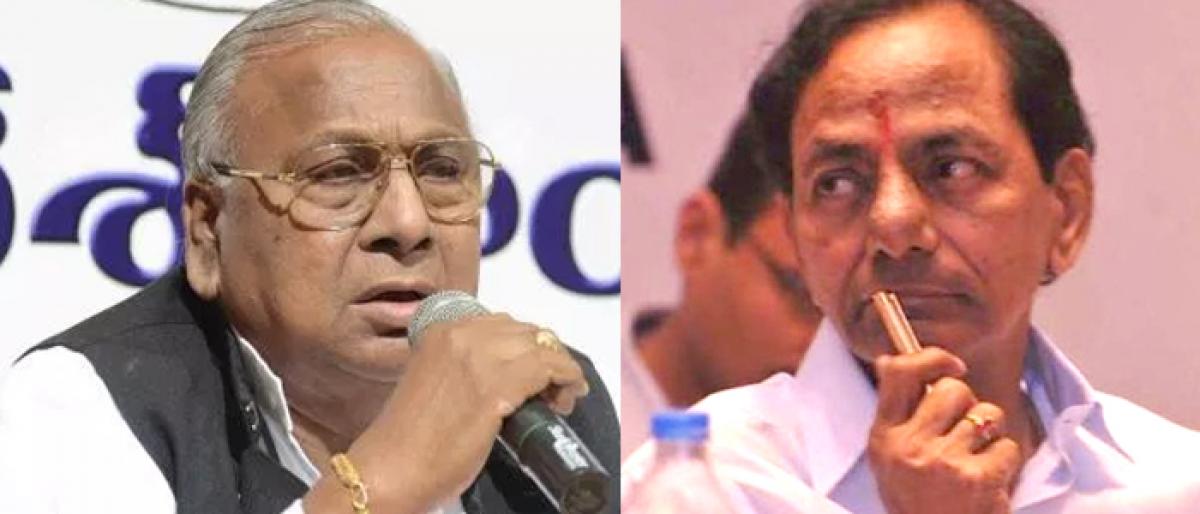 Highlights
Former MP V Hanumantha Rao on Sunday challenged the Chief Minister KChandrashekar Rao to hold a meeting in Osmania University
Hyderabad: Former MP V Hanumantha Rao on Sunday challenged the Chief Minister K Chandrashekar Rao to hold a meeting in Osmania University.
He alleged that the CM had failed to provide employment opportunities to youth.
Addressing a rally of students at the university, he said the CM had failed to fulfil promises made to people and was still trying to deceive them with jugglery of words.