RGIA terminal gears up for receiving Haj pilgrims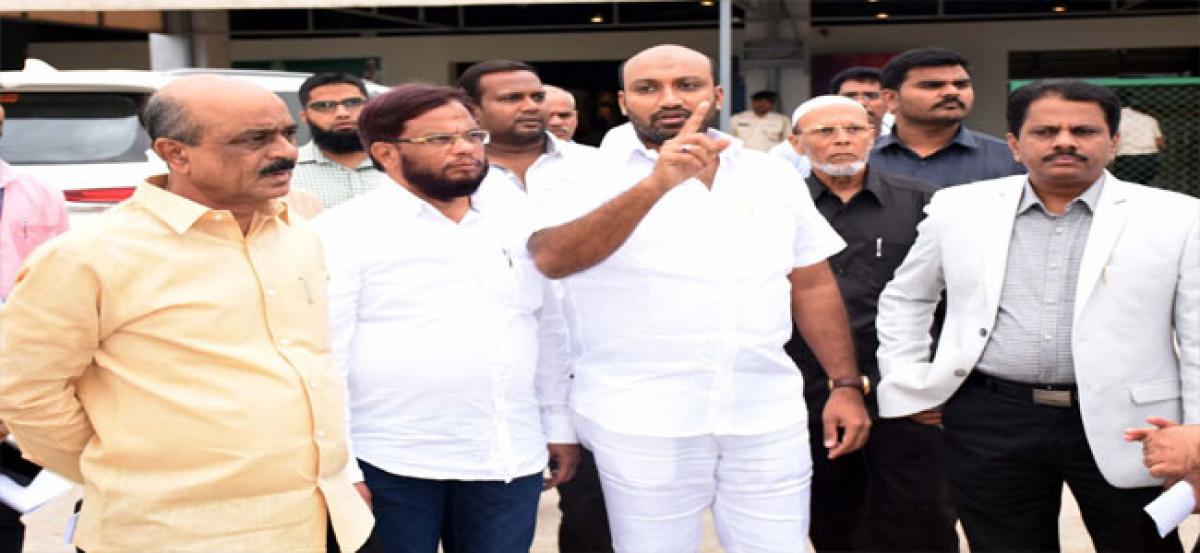 Highlights
The Telangana State Haj Committee has geared up for the warm welcome of Haj pilgrims from the Hyderabad embarkation point who will start returning after fulfillment of their life time desire of performing Haj by visiting House of Allah, Kaaba in Mecca and visit to the Holy Mosque of the Holy Prophet and his tomb in Madina
Nampally: The Telangana State Haj Committee has geared up for the warm welcome of Haj pilgrims from the Hyderabad embarkation point who will start returning after fulfillment of their life time desire of performing Haj by visiting House of Allah, Ka'aba in Mecca and visit to the Holy Mosque of the Holy Prophet and his tomb in Madina. The pilgrims will start arriving back to the city from September 12, when three flights with capacity of 300 each will land at Rajiv Gandhi International Airport within a short span of three hours. Deputy Chief Minister Mohammed Mahmood Ali will receive the first batch of pilgrims at Haj Terminal.
Mohammed Masiullah Khan, Chairman and Prof S A Shukoor, Executive Officer, Telangana State Haj Committee along with members and officers of the Haj committee visited the Haj Terminal last evening and reviewed the arrangements made by the GMR authorities in coordination of other departments and agencies for the return of the Haj pilgrims. In view of the prevailing rainy season special waterproof shed with a capacity of 1,000 persons will be erected outside the terminal for the visitors and necessary amenities will be provided to them.
A total of 7,347 pilgrims had left from Hyderabad for the Haj, they include 4,453 from Telangana, 1,711 from Andhra Pradesh and 1,183 from Karnataka. All the pilgrims will return by September 25. Officials from GMR, Air India, Customs, Immigration, Jet Airways, Saudi Arabian Airlines, CISF and other agencies were present on this occasion at the terminal.