MLM scheme run by school dropout busted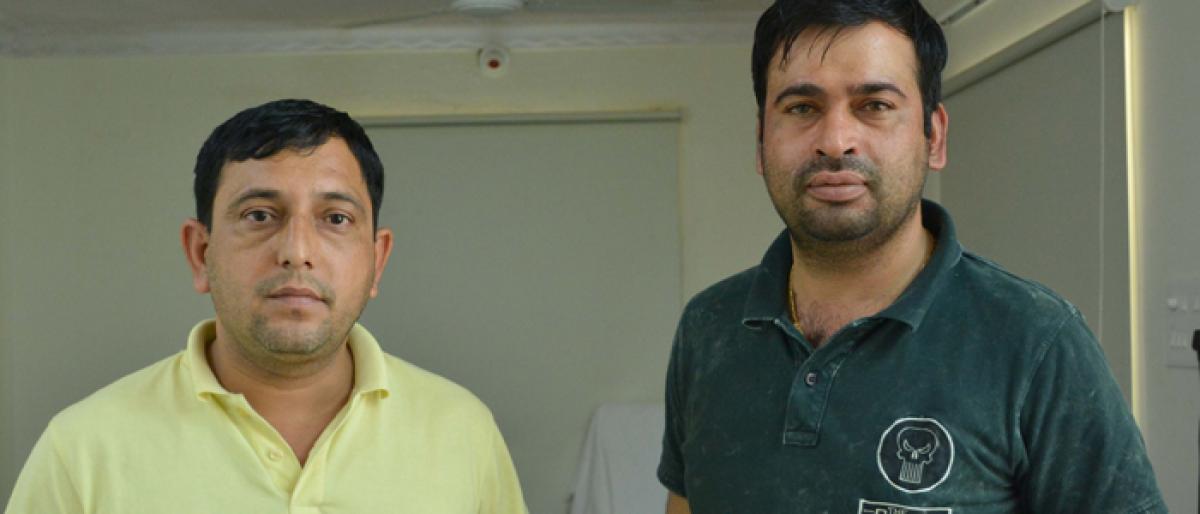 Highlights
The Economic Offences Wing EOW of Cyberabad Police cracked multilevel marketing MLM money circulation scheme of more than Rs 1,200 crore being run from Hissar in Haryana Two persons, including the Chief Managing Director CMD, whose qualification is seventh class and his assistant was arrested, along with Rs 200 crore
​Hyderabad: The Economic Offences Wing (EOW) of Cyberabad Police cracked multi-level marketing (MLM) money circulation scheme of more than Rs 1,200 crore being run from Hissar in Haryana. Two persons, including the Chief Managing Director (CMD), whose qualification is seventh class and his assistant was arrested, along with Rs 200 crore.
According to EOW officials, Radhe Shyam, 34, and his assistants, including the arrested assistant Sunder Singh, 35 were running Future Maker Life Care Global Marketing Pvt. Ltd Company from Hissar. This company has been targeting the unemployed youth, housewives, retired employees and others with the promise of part-time income. It has come to the notice of authorities that several public in and around Hyderabad were cheated of crores of rupees.
During investigation it came to light that the victims were from Haryana, Delhi, Madhya Pradesh, Maharashtra, Odisha and a few other states. The officials also seized amounts in IndusInd bank (Rs 14,78,06,585), Bandhan Bank (Rs 20,47,08,071), Axis bank (Rs 56,20,45,542), HDFC (Rs 125,08,39,475), Canara Bank (Rs 2,00,49,198), totalling Rs 218.5 crore.
"Further investigation is continuing to know the quantum of cheating," the officials said. The strategy of the accused is a binary scheme, which means one person has to enrol two persons each. Again, these two persons have to enrol two persons each and this chain continues. There are 10 levels in the enrolment scheme of the company depending on the number of people joined in the left and righthand side.
The beginning title holder 'Star' with a membership enrolment of (10+10) will get a commission of Rs 5,000 and top title holder 'Crown Ambassador Star' will get Rs 1 crore as commission, who enrol about 10,000 members in the scheme.
According to police officials, Section 3 of Prize Chits & Money Circulation Schemes (PCMCS) Banning Act, 1978 makes the person liable in case he joins or enrols others into the scheme. Thus, mere joining itself into such illegal schemes is an offence under this Act.
Previously, the Supreme Court of India in Kuriachanco case (2008(8) SCC 808) and the Division Bench of High Court of AP in Amway India Enterprises Case (2007 (4) ALT 808 (DB)) held that promise of commissions or group commissions based on the event or contingency relative or applicable to enrolment of new member is nothing but illegal.
Money circulation scheme is banned under PCMCS Banning Act, 1978. "Further, Supreme Court in Kuriachancho case held that enrolment of members in a binary scheme 1+2+4+8… lead to mathematical impossibility and ultimately leading to cheating. Hence, the promoters are held liable U/s.420 IPC," said V C Sajjanar, Commissioner of Police, Cyberabad.
Interested in blogging for thehansindia.com? We will be happy to have you on board as a blogger.