TDP, Congress alliance a sinful pact: Kishan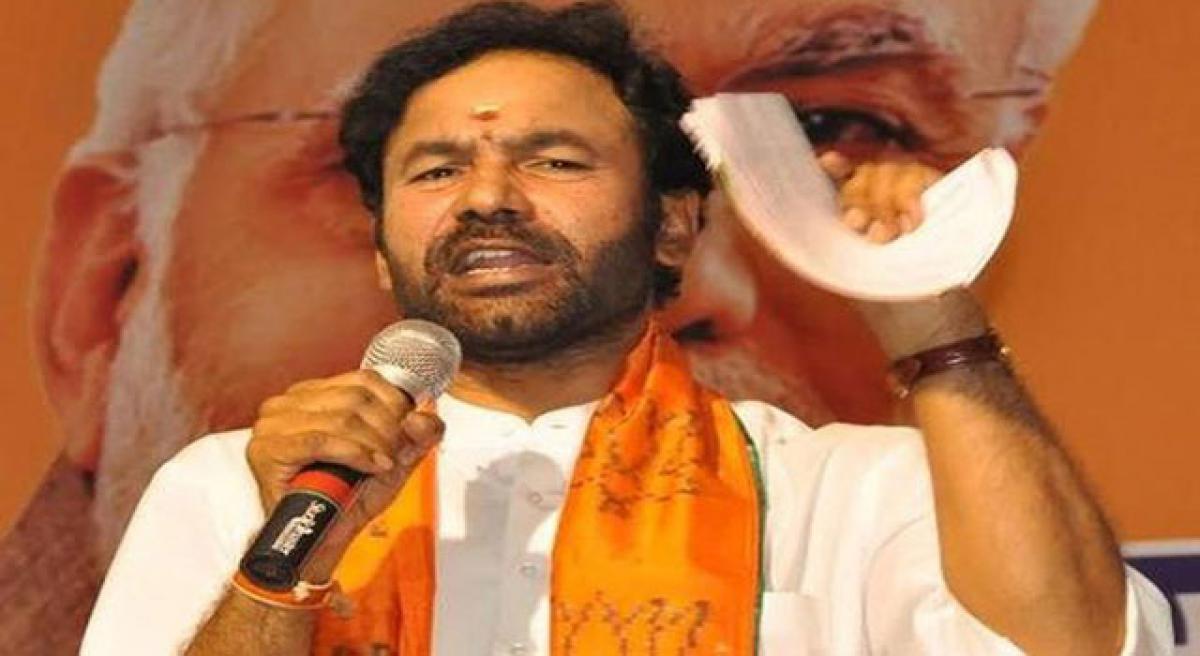 Highlights
Senior BJP leader Kishan Reddy alleged that the recent alliance between the Telugu Desam party and Congress party was unexpected and termed it as sin, as the TDPs main foundation and formation by NT Rama Rao, founder of TDP, was to fight against the corrupt and unethical Congress party
Mahbubnagar: Senior BJP leader Kishan Reddy alleged that the recent alliance between the Telugu Desam party and Congress party was unexpected and termed it as sin, as the TDP's main foundation and formation by NT Rama Rao, founder of TDP, was to fight against the corrupt and unethical Congress party.
Addressing a press meet in Mahbubnagar on Wednesday, Kishan Reddy said the alliance of TDP and Congress is unethical. Both the parties have formed a sinful alliance and trying to fool the people of Telangana.
To fight back this sinful alliance, he said, the BJP is organizing a big meeting in Mahbubnagar on September 15th of this month where Amith shah, the BJP president, will address the people of palmuru and begin BJP's election campaign from the district.
"The congress and TDP are playing unethical political game. On one hand they are opponents in Andhra Pradesh and in Telangana they have joined hands. This clearly shows both the parties are not having any ethics and not standing on their core principals," Kishan Reddy said.
"They are resorting to unethical alliance only to fool the people and grab the political power. The TDP which had won the elections with the help of BJP in Andhra is now joining hands with Congress in Telangana. They are talking ill about our party. However, the people are seeing everything and they will teach them a fitting lesion in the upcoming elections," he said.
Interested in blogging for thehansindia.com? We will be happy to have you on board as a blogger.