Congress questions discrepancies in voter list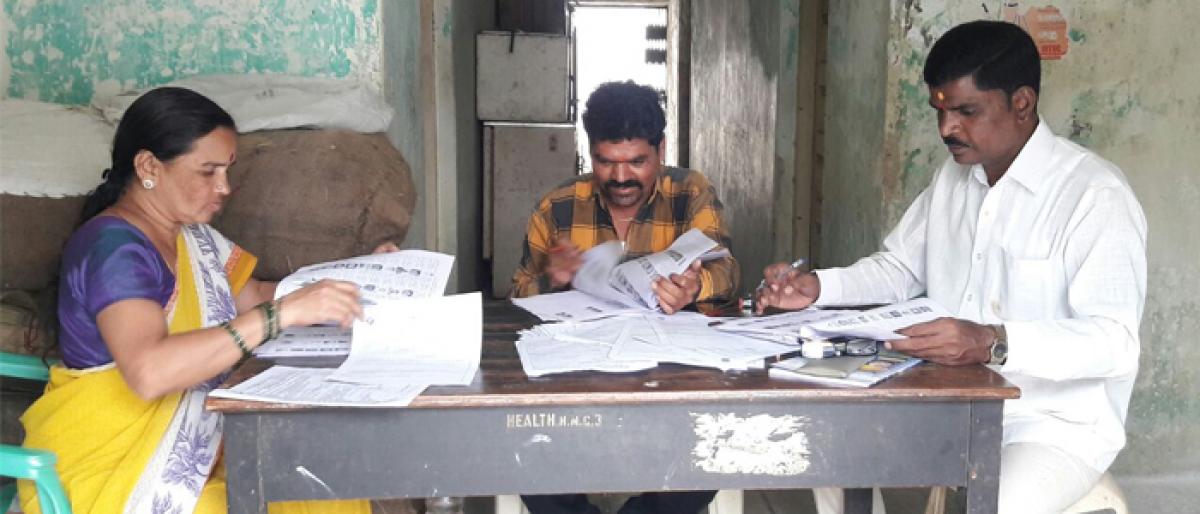 Highlights
The Congress party on Tuesday demanded the authorities to rationalise the voter list, as instances in which list of family members were found to be split in different polling centres
ADVERTISEMENT
Names of members of a family found in different polling stations
Charminar: The Congress party on Tuesday demanded the authorities to rationalise the voter list, as instances in which list of family members were found to be split in different polling centres.
Party's Charminar constituency in charge K Venkatesh on Tuesday examined the voter list in some of the polling centres to assess the preparedness of the officials.
During his visit at a polling centre near Shalibanda police station which was set up in Municipal Ward office, he discovered that only three members of a family of five were listed, while the names of two others were transferred to a different polling station.
While expressing his disappointment, Venkatesh questioned the Booth Level Officer (BLO) as to how these discrepancies cropped in, as the entire family would visit a single centre hoping to cast their vote rather than running pillar to post.
If they find this technical problem they would get discouraged and may not avail their franchise on the Election Day. He asked the officials to ensure that this kind of variance is cleared completely from the voter list.
The Congress leader called upon the denizens to register their names as voters to ensure their vote is counted the upcoming elections.
"The youngsters who have turned 18 should register their names as a voter by visiting the nearest polling centre set up by the authorities.
Even those who have already registered should verify their names and addresses, if they are listed as voters properly or not, by visiting the nearest centre," he added.