Sedentary lifestyle cause for dementia in youth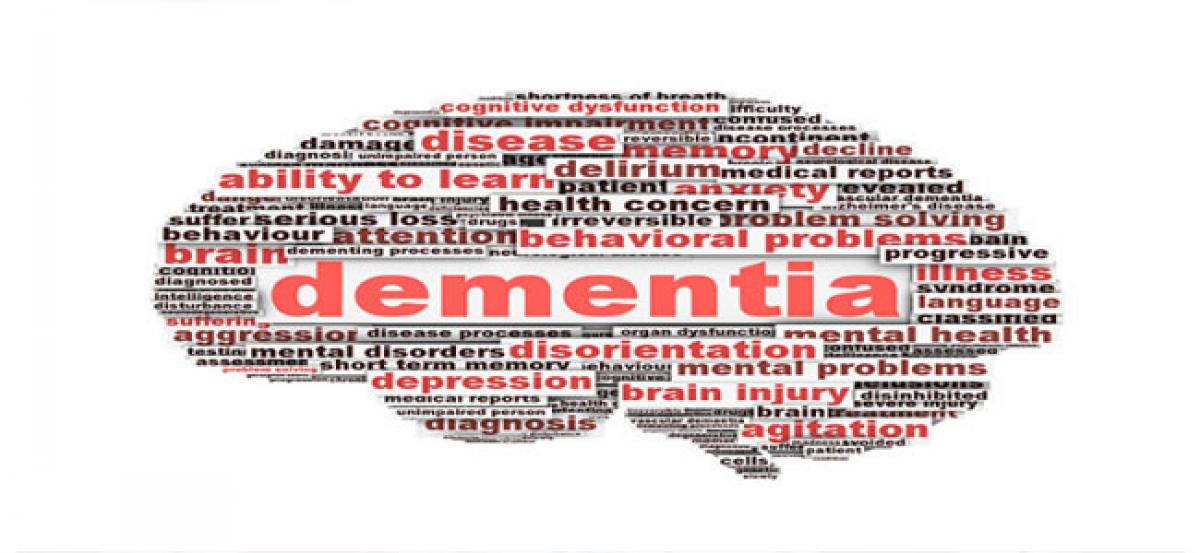 Highlights
About 30,000 people in Hyderabad are suffering from dementia, according to NGO Red CrossNightingales Trust Dementia Day Care Centre Dementia is commonly found among the aged mostly above 60 years But, shockingly, middleaged persons too are being attacked with dementia In India, around 44 million people are hit with dementia
Hyderabad: About 30,000 people in Hyderabad are suffering from dementia, according to NGO Red Cross-Nightingales Trust Dementia Day Care Centre. Dementia is commonly found among the aged mostly above 60 years. But, shockingly, middle-aged persons too are being attacked with dementia. In India, around 4.4 million people are hit with dementia.
Dementia is commonly found in aged persons. However, now people in 40s are consulting the specialists for treatment. Being a World Alzheimer's Day on September 21, an awareness campaign, Awarathon Hyderabad, was launched at Phoenix Area by the Red Cross-Nightingales Trust Dementia Day Care Centre. The awareness campaign dealt with three major remedies to keep the disease away which include yoga, brain challenging games and a few ancient games. Over 300 people participated in the 2 km walk.
K Amulya, centre manager, Red Cross-Nightingales Trust and a psychologist, said, "For people in middle age, a planned lifestyle is crucial for a human body. When there is no healthy intake, chances of acquiring diabetes, hypertension and obesity are very high. Also, there is a high chance of being the victim of dementia. However, with stigma attached to dementia most people do not admit their problem." On the other hand, the aged believe it to be an acceptable disease and avert treatment, she added. She further said that there is the necessity to approach a neurologist, psychiatrist, physiologist and socialist for those living with dementia.
Interested in blogging for thehansindia.com? We will be happy to have you on board as a blogger.