Balapur laddu fetches 16.6 lakh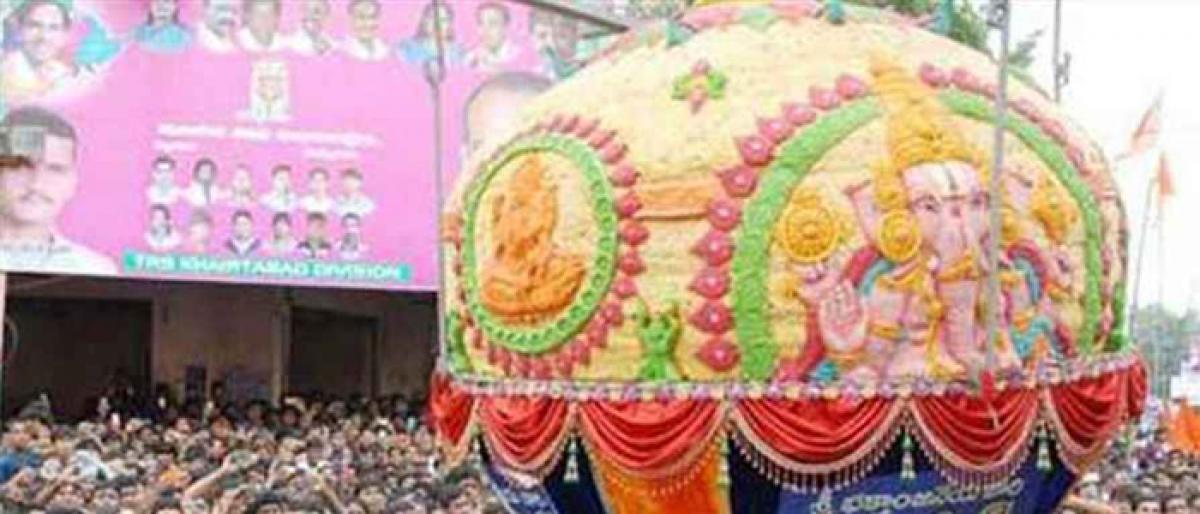 Highlights
Balapur Ganesh laddu fetched the organisers Rs 166 lakh this year Balapur Arya Vysya Sangham has become the proud owner of the laddu after the auction
Balapur Ganesh laddu fetched the organisers Rs 16.6 lakh this year. Balapur Arya Vysya Sangham has become the proud owner of the laddu after the auction.
The auction for the laddu started at 10 am by the Balapur Ganesh Utsav Samiti for the 25th time in its history on Sunday.
A total of 29 devotees took part in the auction including nine persons who joined the bidders list on Sunday.
The auction began with an upset price of at Rs 1,116. It went upto Rs 16.60 lakh within 15 minutes time.
Representative of Arya Vysya Sangham T Srinivas Gupta took the laddu from the Utsav Committee and paid the net cash to them.
Later they took the laddu to the Hanuman temple with procession where they have arranged Annadanam to the devotees.
Last year the laddu fetched a price of Rs 15.6 lakh from Nagam Tirupathi Reddy. This year the laddu got one lakh more.