Congress promises to scrap Private Universities Act says Congress Manifesto Committee chairman C Damodara Rajanarasimha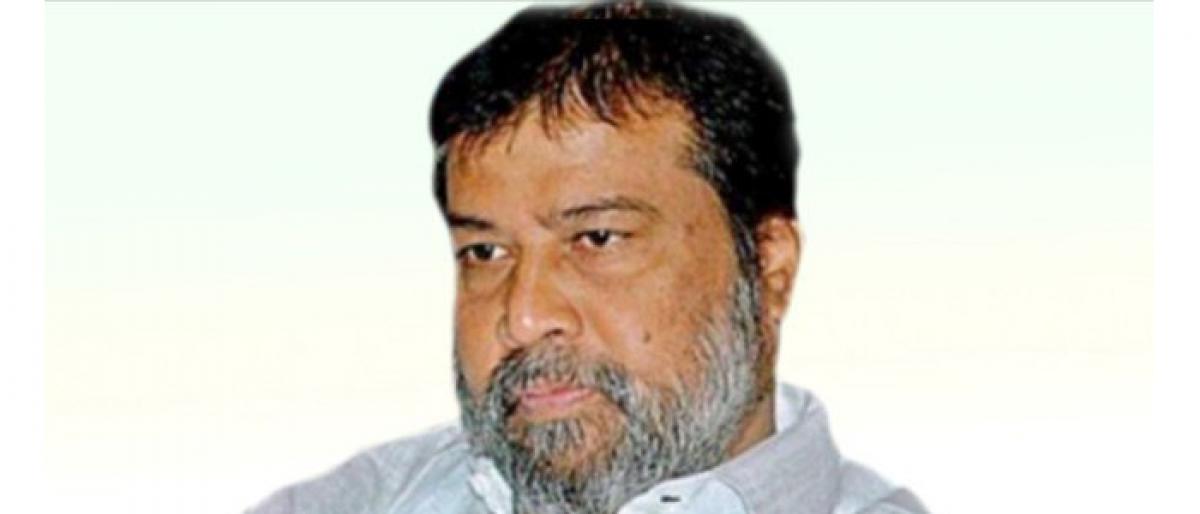 Highlights
Congress Manifesto Committee chairman C Damodara Rajanarasimha on Tuesday said that the Congress would scrap the Private Universities Act if voted to power
Party would also reform the Land Acquisition Act, 2017
Hyderabad: Congress Manifesto Committee chairman C Damodara Rajanarasimha on Tuesday said that the Congress would scrap the Private Universities Act if voted to power.
Speaking to the media, informally he said that the party would also reform the Land Acquisition Act, 2017.
Informing that the Manifesto Committee has received about 200 suggestions, he said that they would tour two to three districts to examine the issues being faced by people.
He said that the candidates of the Teachers Recruitment Test have met him where he promised them that the Congress would hold mega teachers recruitment programme after assuming power.
He said that it has been sought by some people that the Osmania University should be developed with Rs 1,000 crore. The Vadderas want to include their community in the STs.
In another informal chat with the media, working president Ponnam Prabhakar said that the alliance to be formed by the Congress with TDP, CPI and TJS would be a people's alliance and not a grand alliance.
He said that they do not want to call the alliance as Mahakutami (grand alliance) which failed in the past, instead want to call it as Prajakutami (people's alliance).
He said that the TRS came to power with promise on development in the previous elections.
The Congress leader said that he would contest to Lok Sabha in the next general elections.
However, he would not go back on contesting from Karimnagar Assembly constituency as locals have been demanding his candidature.