Posani sings paeans to KCR, attacks Naidu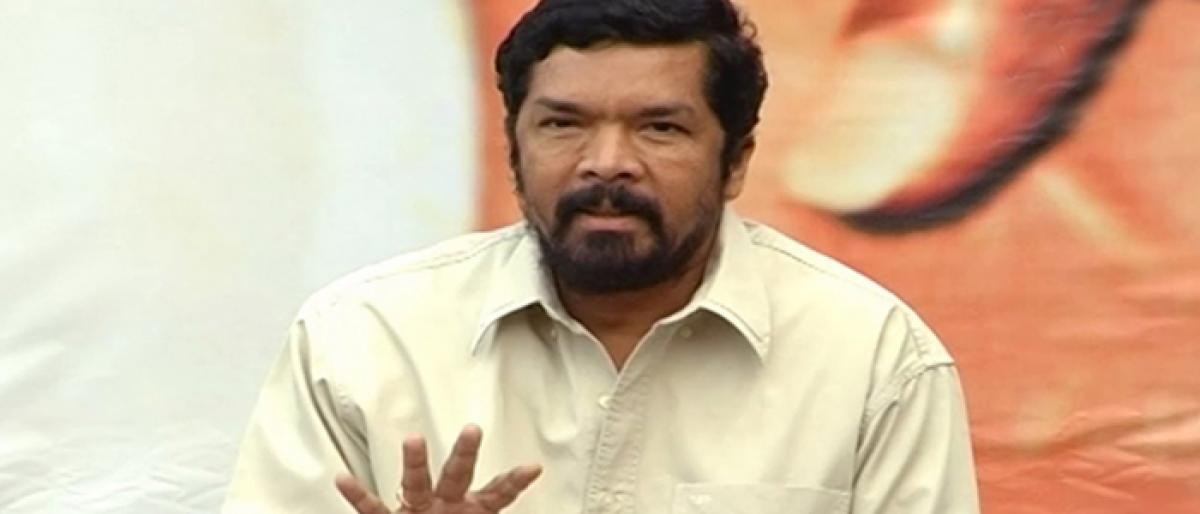 Highlights
Telugu film actor Posani Krishna Murali expressed his full support to Telangana Rashtra Samithi TRS party in the ensuing assembly elections He said that TRS government led by K Chandrashekar Rao did a commendable job in Telangana in the last four and half years
​Hyderabad: Telugu film actor Posani Krishna Murali expressed his full support to Telangana Rashtra Samithi (TRS) party in the ensuing assembly elections. He said that TRS government led by K Chandrashekar Rao did a commendable job in Telangana in the last four and half years.
TRS Jubilee Hills candidate Maganti Gopinath visited Posani's residence in Jubilee Hills on Saturday as part of electioneering and sought support to his candidature.
Posani lashed out at Telugu Desam Party (TDP) chief Chandrababu Naidu, who he said was trying to mislead Andhra natives living in Hyderabad. If TDP is supported, the State and the people will be the sufferers, he felt.
Posani was critical on the unholy alliance between Congress and TDP for Telangana elections. "Perhaps there is no politician (referring to Chandrababu Naidu) in the country who entered into alliances with so many parties. This is opportunistic politics at his best," the film actor said.