Cadres in chaos as rumour mills churn out stories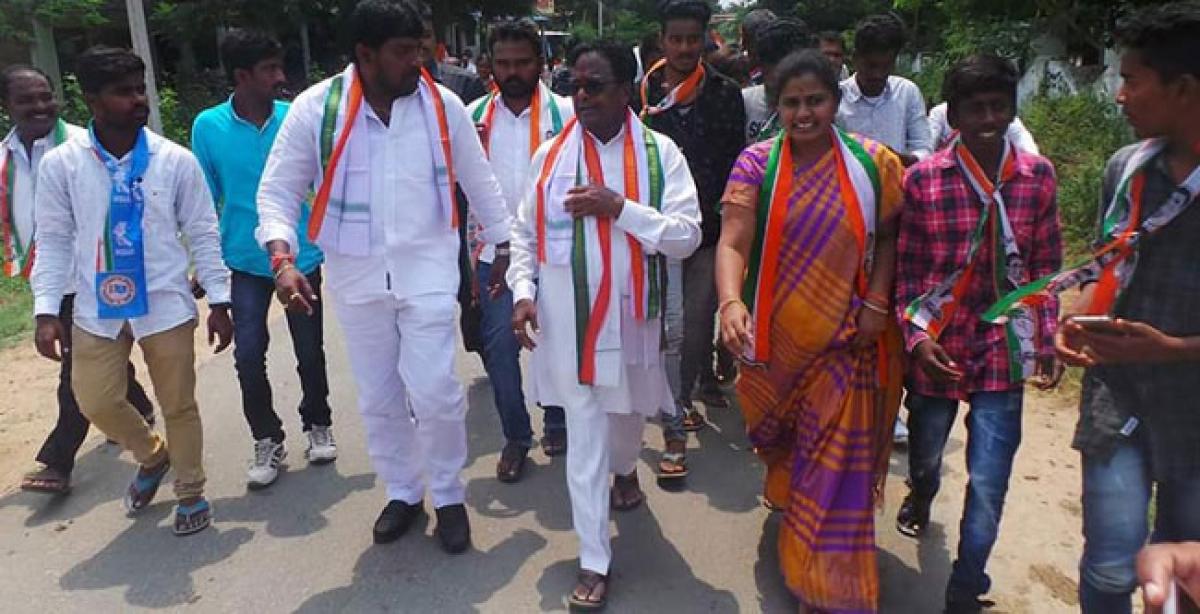 Highlights
In a startling political development, the name of Telangana Jana Samithi TJS chief Prof Kodandaram has surfaced again to contest from Jangaon Assembly seat, the home constituency of former TPCC President Ponnala Lakshmaiah
Jangaon: In a startling political development, the name of Telangana Jana Samithi (TJS) chief Prof Kodandaram has surfaced again to contest from Jangaon Assembly seat, the home constituency of former TPCC President Ponnala Lakshmaiah.
It may be noted here that Ponnala, one of the most powerful leaders from Backward Classes, had emerged victorious no less than four times from Jangaon constituency and had worked as a Minister for over a decade.
With the news doing rounds that the Congress high command had agreed to sacrifice Jangaon seat in favour of the TJS as part of Maha Kutami (Grand Alliance) seat-sharing, it was all chaos in the camp of Ponnala who has been busy crisscrossing his constituency for some time enthusing his followers.
Even though the veracity of the news of Prof Kodandaram contesting from Jangaon is yet to be ascertained, rumours have been flying thick and fast that Ponnala will be offered Warangal West seat. It was also speculated that he will be accommodated in the Rajya Sabha.
Amid all chaos another breaking speculation has come to the fore that Telangana Rashtra Samithi (TRS) is learnt to have sent feelers offering Ponnala Jangaon seat, besides a berth in the Cabinet, if all goes well for the party and him.
On the other hand, a section of the Congress leaders are furious over the party leadership for creating ruckus over the seat. They contend that if Ponnala was denied ticket, it would attract the ire of Backward Classes.
Meanwhile, the TJS is learnt to have developed hopes on Jangaon seat. The T JAC which played a key role in the creation of Jangaon district hopes that it will command the support of the people in the region. Initially, there was a speculation that Prof Kodandaram had insisted on contesting either from Jangaon or Warangal West.
Speaking to The Hans India, Ponnala Lakshmaiah said: "It's nothing but the handwork of some vested interests who wanted to create havoc in the rank and file of the Congress." He alleged that ruling TRS is trying to unsettle the Congress by spreading such rumours through social media.
"At a time when the Backward Classes are feeling insecure about their empowerment in the State, the phenomena of replacing a BC leader with Reddy community will not augur well for the party. I don't think that the Congress leadership will take such a drastic step which will send wrong signals to the cadre," Ponnala said.
With the uncertainty over the date of announcing Congress' list continuing, the Congress cadre appear to be all at sea in the erstwhile Warangal district. It may be recalled that on Thursday Congress cadres in Warangal West constituency have gone berserk after a similar kind of news spread over the candidature of Naini Rajender Reddy.
Interested in blogging for thehansindia.com? We will be happy to have you on board as a blogger.