Tech vendors must know Indian terrain: Karuna Gopal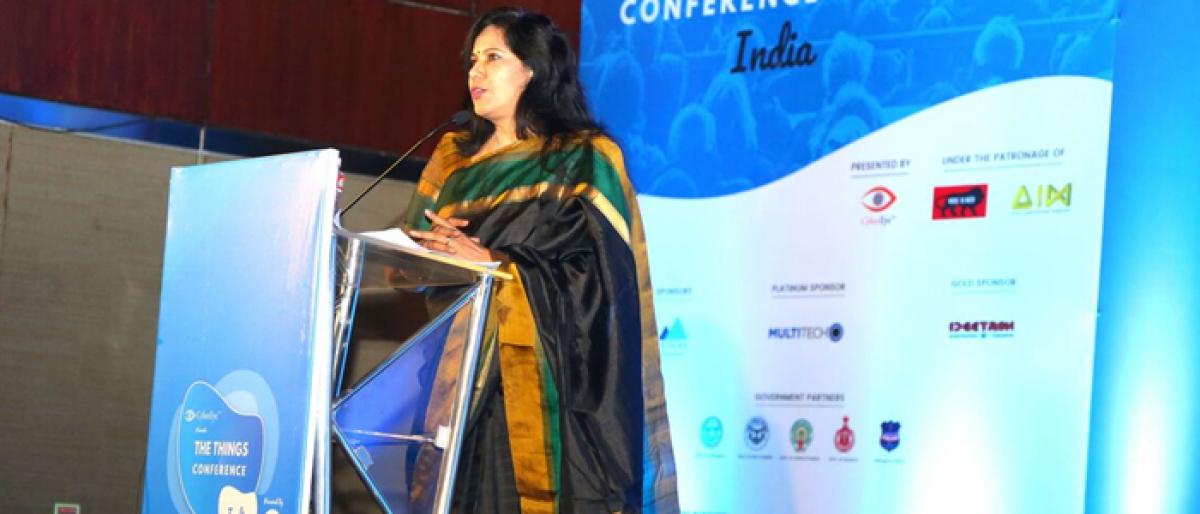 Highlights
Innovator and Advisor to Smart Cities Karuna Gopal on Friday said that billions of dollars of business meant for smart cities in India cannot be capitalised if technology vendors stay merely with technologies Karuna Gopal gave Keynote address on Smart Cities in India at the intersection of Technology, Investments and Ambition here on Friday
​Hyderabad: Innovator and Advisor to Smart Cities Karuna Gopal on Friday said that billions of dollars of business meant for smart cities in India cannot be capitalised if technology vendors stay merely with technologies. Karuna Gopal gave Keynote address on 'Smart Cities in India -at the intersection of Technology, Investments and Ambition' here on Friday.
She said that any one aspiring to work in Indian cities should understand the 'unique Indian terrain.' For instance, Artificial Intelligence (AI) for pothole detection and internet of things (IoT) for garbage management are quite useless in the Indian context. Because filing potholes and removing garbage is more to do with municipal will and capability, she added.
Karuna Gopal elaborated why it was important for technology vendors to understand the 'priorities of our cites like infusing Economic Vitality, Environment Protection, and Equity,' understanding the importance of striking a balance between technology and sustainability, understanding how to work with domain experts like urban planners, water experts, understanding the pain points of cities like disease burden because of pollution and accidents. "Technology vendors would succeed only if they appreciate the late mover advantage that India has and work in true partnership with cities," she said.
The other speakers include NITI Aayog CEO Amitabh Kant, who is one of the special guests for the conference. Atal Innovation Mission (AIM) Mission Director of the Ramanan Ramanathan, The Things Industries, Netherlands CEO and Co-founder Wienke Giezeman, Multitech Systems USA vice president Prasad Kandikonda, The Things Industries, Netherlands CTO and Co-founder Johan Stokking, Founder, NULL Aseem Jakhar.