Women to play a key role in municipal elections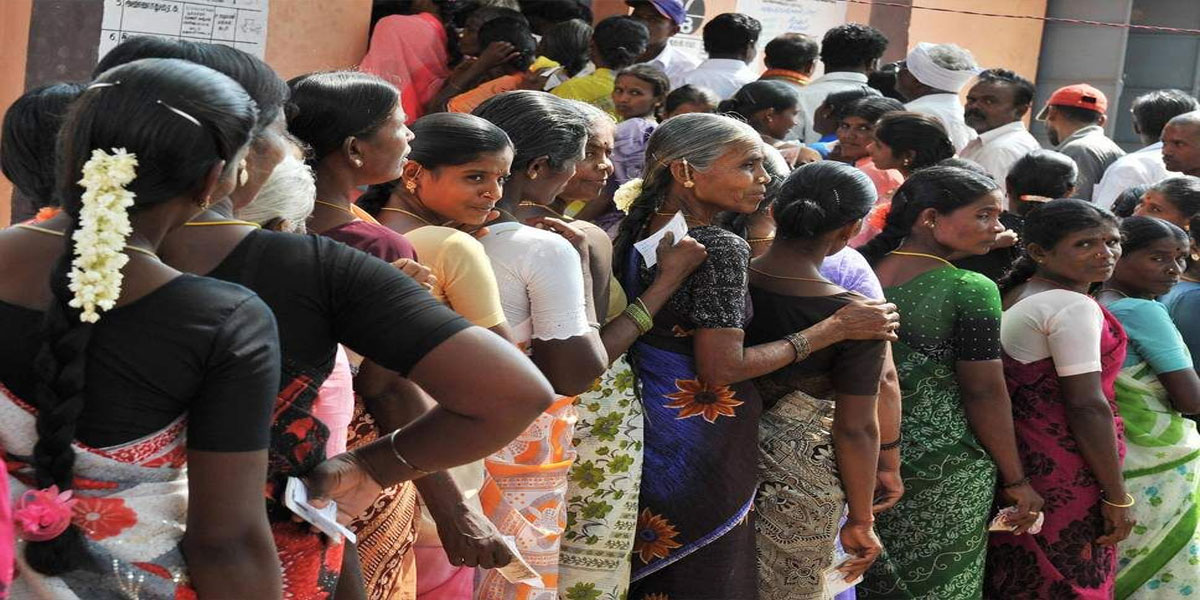 Highlights
Women voters are expected to play a key role in upcoming municipal elections, as they in majority in Tandur, Kodangal and Vikarabad, and the male voters are in majority in Parigi municipality
Vikarabad: Women voters are expected to play a key role in upcoming municipal elections, as they in majority in Tandur, Kodangal and Vikarabad, and the male voters are in majority in Parigi municipality. Overall, female voters are in majority when compared to male voters. As many as 1, 27,783 voters are there in four municipalities, of them 41,094 are males and 41,752 are female voters. According to officials, there are 82,846 BC voters in the district. The election fever has gripped the state, as the notification for panchayat election was released. Cooperative societies and municipal elections will be conducted after the GP elections. Election commission is planning to complete cooperative elections within the stipulated time period. The state government has recently formed new municipalities -- Parigi and Kodangal.
The officials conducted household survey based on voter list. They prepared BC voters list ward-wise. The concerned officials disclosed the BC voters list on Tuesday. A total of 48,148 voters are there in Vikarabad municipality, of them 26,658 are BCs, whereas women voters are high. There are 54,512 voters in Tandur, of them 37,671 are BCs. As many as 9,576 voters are there in Kodangal, out of which 7,194 are BCs. There are 15,554 voters in Parigi, of them 11,323 are BCs. New faces are to try their luck in the ensuing elections with the establishment of new municipalities. The officials were directed to prepare ward-wise lists after completing census of BC voters by January 10. Tandur is noted as one of the municipalities with highest number of wards followed by Vikarabad (28), Parigi (8) and Kodangal (7).
The government has decided to provide good administration by forming new panchayats, and as a part of it, the state government has set up municipalities. Councilors will be focussing on development works in the colony and potable water, roads, sanitation and other services to be provided to the people. Aspirants are keen on contesting in municipal elections. The publication of final list will be on Jan 9, and the submission of the list to the CDMA Office will be on Jan 10.