Doctors threaten to move contempt plea against TS govt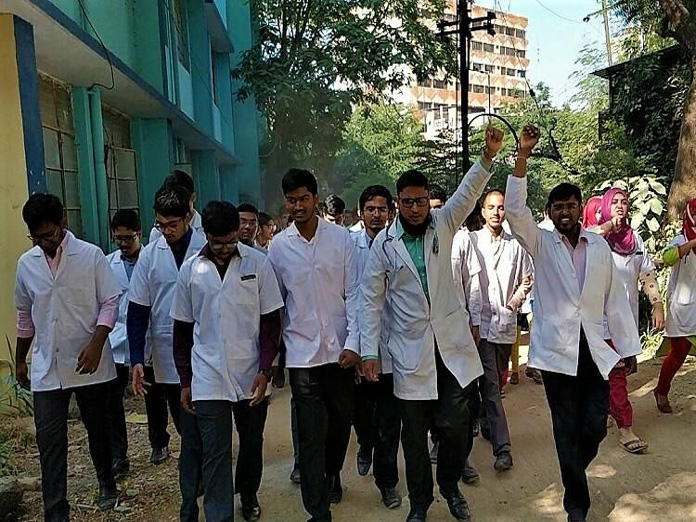 Highlights
Doctors and Telangana Health Department are getting ready for a faceoff with the State government over issue of certification of Registered Medical Practitioners RMPs across the State
​Hyderabad: Doctors and Telangana Health Department are getting ready for a face-off with the State government over issue of certification of Registered Medical Practitioners (RMPs) across the State.
To fulfil the election promise, the government has initiated steps to conduct training programme for the RMPs, mostly in rural areas. Higher-ups in Health Department have recently given instructions to Superintendents of hospitals in Banswada, Karimnagar and Wanaparthy to chalk out a plan for starting training classes for RMPs, according to sources.
The move has angered the medical fraternity in the State.
The HRDA (Healthcare Reforms Doctors Association), president Dr K Mahesh Kumar, was highly critical of the move. He pointed out that the government's move was violation of High Court orders. HRDA, which comprises members of both the government and private doctors, went to the court, contending that public health would be at risk if quacks or non- MBBS doctors are trained and certified to run clinics and hospitals on their own.
According to HRDA, the court had directed the government in July 2018 to consider enacting a law taking views of all stakeholders and framing guidelines in four months. Instead of following court's orders, the government is going ahead to conduct training classes for the RMPs, the doctors' association said.
HRDA and T JUDA submitted a representation to the officials of the Health Department, requesting them to withdraw the decision. The HRDA and T JUDA Associations stated that they would file a contempt of court petition against government if it went ahead.