Tandur chokes as air pollution levels spike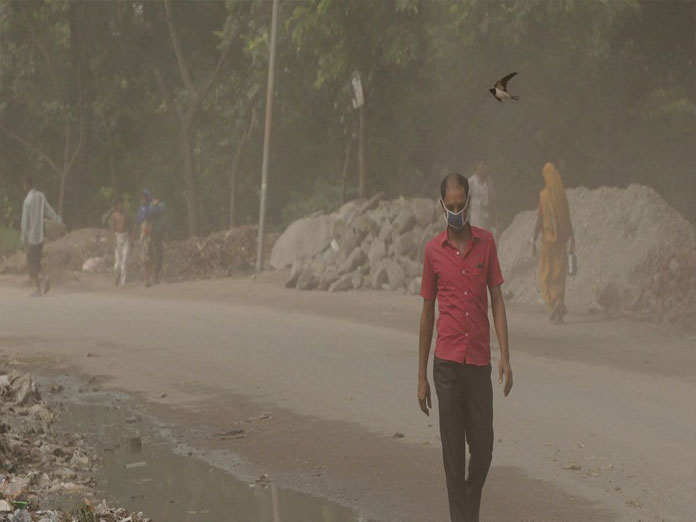 Highlights
The Pollution Control Board PCB has set up Air Quality Index AQI equipment to measure quality of air in the city on Monday The information gathered through the equipment will be sent to laboratory
Tandur: The Pollution Control Board (PCB) has set up Air Quality Index (AQI) equipment to measure quality of air in the city on Monday. The information gathered through the equipment will be sent to laboratory. Report (pollution micro particles) will come after a month. Earlier, the officials installed the equipment on the Tandur-Hyderabad road and identified 622 mg of micro particles per cubic metre. It was recorded as the highest air pollution in the country. An NGO Environment Protection president RajgopalSarda filed a case at National Tribunal in Chennai, after the government failed to initiate any measures in this regard.
He blamed the government for not taking preventive measures to contain the pollution levels in the air. Despite receiving huge revenues from the region, the government failed to sanction funds on the issue, Rajgopal lamented. Locals fear over the increasing pollution levels and falling in the air quality standards in the town. According to a PCB report, a total of 1,958 mg micro particles per cubic meter are present in the atmosphere of Tandur. It is learned that a large number of cement industries were set up in and around the town, which is said to be the reason behind increasing pollution levels.
The locals are suffering from lung, heart, skin and respiratory problems. MLA Pilot Rohith Reddy blamed the earlier governments for failing to control pollution. He said they have been taking necessary measures to curb the menace. Rohith said that he held discussions with Chevella MP K Vishweshwar Reddy over the issue. He said the MP responded positively and agreed to allocate Rs 3 crore funds to control pollution. Rohith said Tandur would become pollution free town soon.