HMRL presented excellence award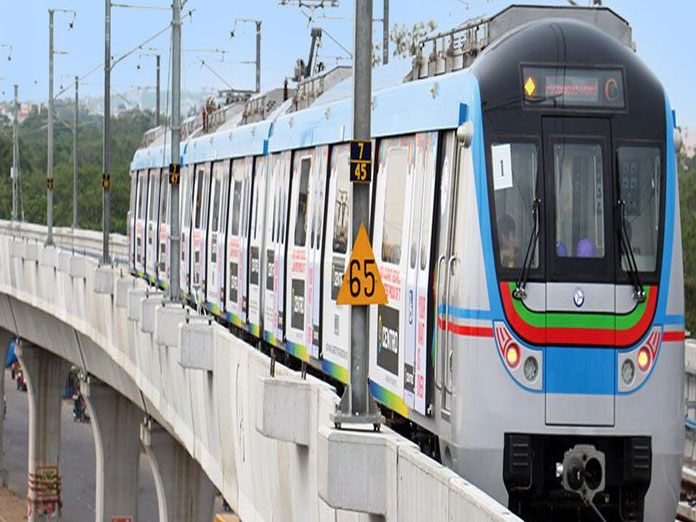 Highlights
The Hyderabad Metro Rail HMRL has been awarded for its outstanding performance on PublicPrivate Partnership PPP project in the Metro Sector in India The Worlds Largest PPP Metro Project by Rail Analysis India at the Rail Metro Awards Ceremony 2019 held recently in New DelhiMP Naidu, project director at LTMRHL received the award from Chairman at Rail Analysis India Ashok Goyal
Banjara Hills: The Hyderabad Metro Rail (HMRL) has been awarded for its outstanding performance on "Public-Private Partnership (PPP) project in the Metro Sector in India – The World's Largest PPP Metro Project" by Rail Analysis India at the Rail & Metro Awards Ceremony 2019 held recently in New Delhi.MP Naidu, project director at L&TMRHL received the award from Chairman at Rail Analysis India Ashok Goyal.
KVB Reddy, MD & CEO of L&T Metro Rail, said, "It is indeed an honor to be recognised in the PPP sector, and truly we are a model for all others. This award is the hard work of each and every individual who was involved in the project." He also appreciated the efforts of Rail Analysis India for their on-going research.
The other dignitaries who were present during the award ceremony include Parag Verma, chief general manager for Business Development at IRCON, Alain Spohr, managing director for India & South Asia at Alstom, Sudhir Rao, MD for India at Bombardier Transportation, Tilak Raj Seth, executive VP at Siemens Mobility Division and JS Mundrey, president of Rail Consult India.