'Lessa Telugu' or 'Less Telugu,' the choice is ours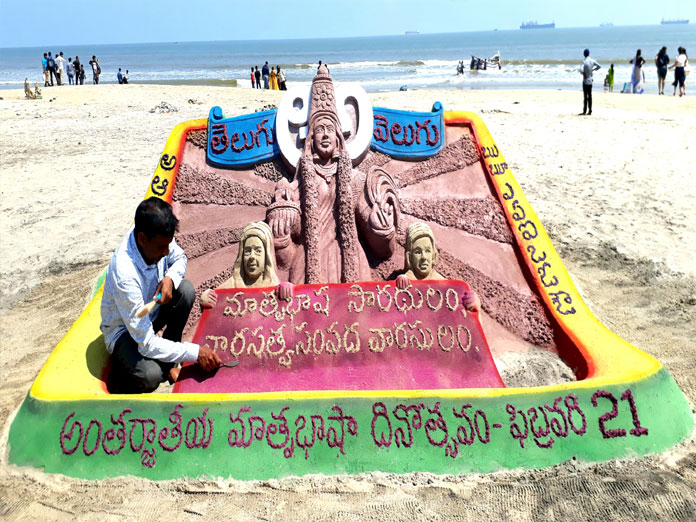 Highlights
The first words are learnt from our mother We share our pure feelings with near and dear in our mother language This is a natural phenomenon But, due to colonisation, English spread across our country and globalisation has made it compulsory in our daily life
The first words are learnt from our mother. We share our pure feelings with near and dear in our mother language. This is a natural phenomenon. But, due to colonisation, English spread across our country and globalisation has made it compulsory in our daily life. Learning new languages is a noble effort but neglecting mother language is unforgivable. This day is being observed every year with the intention to protect our own language, culture and heritage.
Telugu, apart from being enjoyed 'ancient language' status in the country is slowly losing its sheen because of obsession with English. Telugu was regarded as the best language among all in the country by king Sri Krishna Devaraya. Several years back, the language was the second largest in India. But sadly, its present rank is four. The official language of two states is unfortunately being neglected.
The interest for the language should be inculcated at a very young age. School is the right place to imbibe the essence of the language. After recognising the pathetic condition of the language, intellectuals, linguists and enthusiasts in association with state governments initiated several steps to protect Telugu. Steps like making official communication in state's administration in Telugu, organising World TeluguConferences, publishing prominent works in Telugu etc. could push the movement further.
Even in this digital age, writers, poets and others using internet for propagating their ideas. A number of blogs, websites have come up in Telugu. This digital platform united Telugu people across the globe to intensify the movement to protect their mother language. NRIs are very keen to teach their children the language. They often organise meet-ups and speak in their own language and celebrate native festivals with traditional attires.
We can express our original thought in mother language only. We can carry forward our traditions and culture only through language. It is our duty to preserve our language for future generations. The community is identified by its language. The borders, rulers may change but not mother language. Telangana and Andhra Pradesh are the recent example.
Our folk culture, traditional music, customs, festivals, occupations etc can be protected if mother language is preserved. If not, we lose our identity. After realising the complexity, GiduguRammurthy standardised the language. He pitched for colloquial language instead of grammatical expressions. His experiment took the language to the commoners. Such experiments are needed right now to ignite the zeal for promoting and protecting the mother tongue.
A language police is needed, and governments should consider it seriously to encourage mother language. Protecting our mother language is preserving our culture, heritage and our identity in totem.
Subscribed Failed...
Subscribed Successfully...