This hospital run by women for women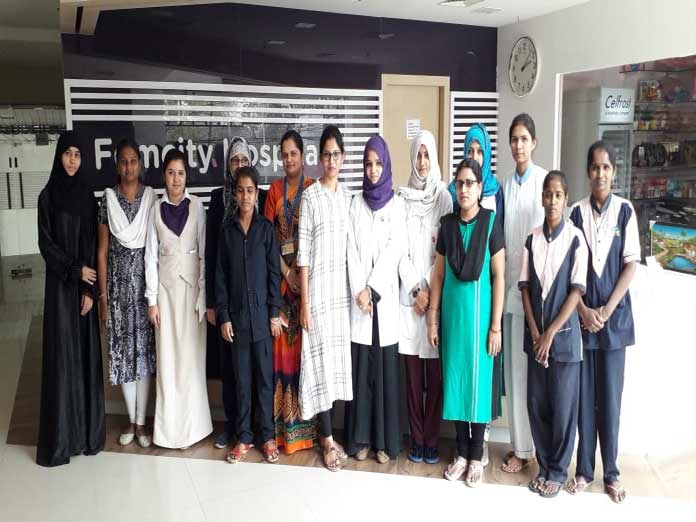 Highlights
Visitors to Femcity, a multispecialty hospital for women and children are in for a surprise Right from security in charge, front office staff, executives, housekeeping staff, nurses, reception, pharmacists, anesthetist, technicians and operations manager are womenThe 50bedded facility started in June 2018 has 65 doctors on board out of which 90 doctors are women
Shaikpet: Visitors to Femcity, a multispecialty hospital for women and children are in for a surprise. Right from security in charge, front office staff, executives, housekeeping staff, nurses, reception, pharmacists, anesthetist, technicians and operations manager are women.

The 50-bedded facility started in June 2018 has 65 doctors on board out of which 90% doctors are women.

Ahmed Ali Khan, the founder and CMD of Femcity, shared the motive to start an all-women staff hospital. He said, "I have seen this concept in other countries where they have separate facilities for women, myself being doctor there were few instances of patients coming to me and asking to refer a female doctor as culturally here in India women feel more comfortable with a female doctor.
Co-founder Amreen Siddiqi the financial advisor started this facility for women which will be operated by women staff.
Doctors stay within 5 to 10-kilometer radius to save their time in traveling and can be in time at the facility in case of emergency, and due to that the facility has 24-hour coverage of consultants, gynecologists, pediatricians and anesthetist for emergency cases on a Sunday.
They have latest equipment in all range of services like general medicines, gynecologist, pediatrics, orthopedics, ENT, dental, audiometry, dermatology, cosmetology, oncology, general surgery, allied services has 2 OT, NICU, MICU, PICU, SICU, labor wards and Radiology services.