City man stuck up in Yemen rescued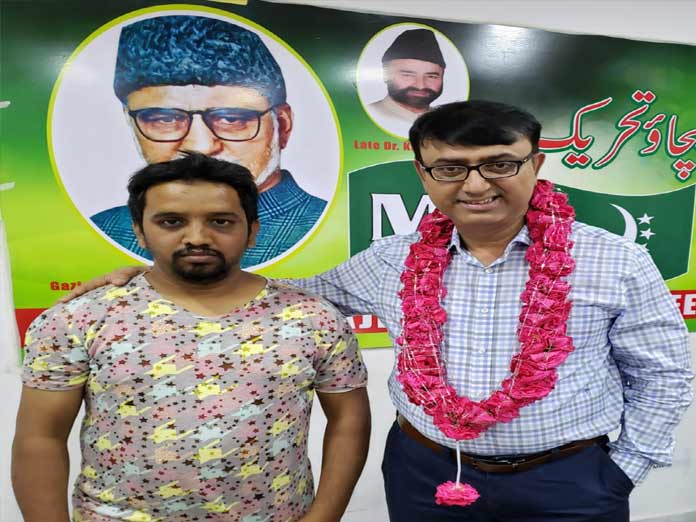 Highlights
Unable to bear harassment from his Saudi employee, Sayed Sattar along with his friend Azam Khan, a resident of Mumbai decided to escape from the clutches and return back to India via Yemen, but were stranded since the beginning of the year Both were rescued with the intervention of Union Ministry of External Affairs and proactive role played by MBT leader
Chanchalguda: Unable to bear harassment from his Saudi employee, Sayed Sattar along with his friend Azam Khan, a resident of Mumbai decided to escape from the clutches and return back to India via Yemen, but were stranded since the beginning of the year. Both were rescued with the intervention of Union Ministry of External Affairs and proactive role played by MBT leader.
According to MBT spokesman, Amjedullah Khan who was approached by wife of Sayed Sattar, the stranded Hyderabadi on February 21 they were stranded in Yemen. Khan appealed to Sushma Swaraj Minister for External Affairs on behalf of the woman. Anil Kumar the official at Embassy of India, Sana'a took up the matter and after much persuasion with the Yemeni authorities Syed Sattar was released and returned Hyderabad safely.
Both Sattar and Azam were working in Saudi Arabia since last eight years and were being harassed by their employer. Their employer was neither allowing them to go back nor was paying their salaries. They planned to return India via Yemen. The area of Yemen is controlled by two different armies. "They took the visa from authorities controlling the Sana area in Yemen. As the Airport of Sana is not operational they had to travel through Adan Airport in Yemen. Adan area in Yeman is controlled by some other authorities. As they reached the Airport in Adan on 5th Jan 2019 they were stopped from travelling and arrested by authorities controlling Adan area in Yemen," Khan explained.
After reaching Hyderabad, Sattar met Amjedullah Khan and thanked him for helping him and also expressed gratitude to Sushma Swaraj and officials at Indian Embassy in Yemen for getting him released.