Sirish to make Malayalam debut with a Mohanlal-starrer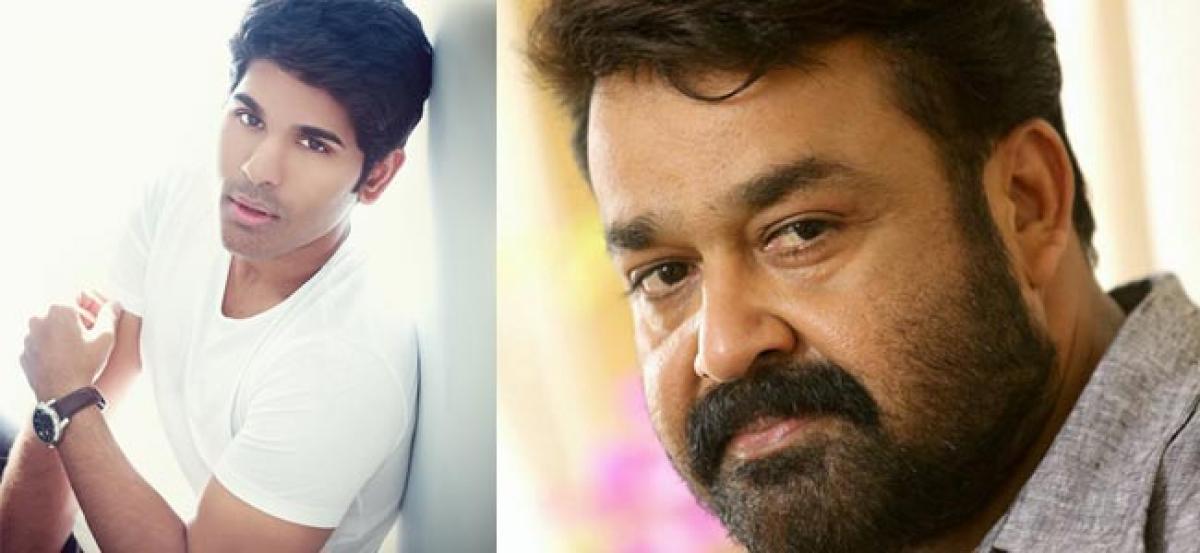 Highlights
I wanted to be a part of Malayalam cinema for some time but didn't know who to contact and how to start   - Sirish
Allu Sirish, who recently tasted success with 'Srirastu Subhamastu', will be making his Malayalam debut soon. The film in question– '1971 Beyond Borders'– stars Malayalam superstar Mohanlal in the lead, while the Allu boy will be playing a key supporting role. Noted Malayalam director Major Ravi is directing the war drama and it will go on sets in November.
Admittedly, Sirish is overjoyed with the prospect of rubbing shoulders with the celebrated Malayalam face. "I'm excited to share screen space with Mohanlal sir in a full-length supporting role. I play a tank commander in the film," he told Talkies from Kerala.
Sirish's elder brother Allu Arjun is a familiar name in Malayalam film industry with most of his Telugu films being dubbed there. He is fondly called as Mallu Arjun there.
Sirish, who has allotted around 20 days for '1971 Beyond Borders', which he describes as neither jingoistic nor anti-Pakistan, said that
foraying into Malayalam has been on his mind since some time. "I wanted to be a part of Malayalam cinema for some time but didn't know who to contact and how to start.
Luckily, I happened to meet Major Ravi after 'Srirastu Subhamastu' as he was looking for a youngster to play tank commander. He narrated the script and I've been discussing it for the past 45 days and things finally fell into place," Sirish said, admitting that his brother's fan following will come in handy.
"In a way I felt confident because of his fan base but primarily the wanting to do a Malayalam film and the story sealed the deal."
Would he be required to brush up his Malayalam skills? Sirish said he can understand Malayalam because a lot of it is comprised of Sanskrit words and is a mix of Tamil and Telugu. "We would figure out how to go about the language on sets but I'd be reeling out some dialogues in Tamil," he noted.
Sirish is required to prep up for his part. "I'm hitting the gym and getting to know information about war equipments. The director is an ex-army man, so he advised me to do my homework but come with open mind to sets. He said he would mould me."
So, did he manage to strike a conversation with Mohanlal about the film?
"I spoke to him once on phone. He is currently in Dubai; else, I would have met him here. We would be meeting on the sets directly," Sirish laughed, adding that the makers have plans to dub the film into Telugu, though they haven't confided in him yet.
"Mohanlal is quite popular in Telugu, right? Moreover, it's a subject that everyone is aware of."