A riveting sci-fi thriller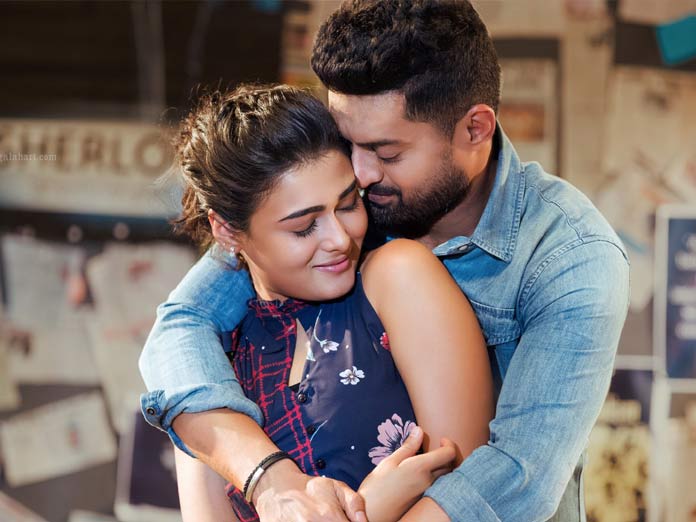 Highlights
Tamil cinema directors unleash a different combo of action and narration, taking up unexpected twists as a rule rather than an exception, to engage their audience with their forms of storytelling K V Guhan, familiar to the Telugu film watchers as a cinematographer with hit films of Mahesh Babu to his credit dons a new role for the first time as the director of 118, a thriller with surrealist
Tamil cinema directors unleash a different combo of action and narration, taking up unexpected twists as a rule rather than an exception, to engage their audience with their forms of storytelling.

K V Guhan, familiar to the Telugu film watchers as a cinematographer with hit films of Mahesh Babu to his credit dons a new role for the first time as the director of '118', a thriller with surrealistic elements.

Starring Nandamuri Kalyan Ram and Shalini Pandey as the lead pair, the barely two-hour film is a riveting watch. The protagonist, an electronic media journalist is a superman scribe, who openly enters danger zones and bashes up the evil doers as he shoots exclusive stories. He is troubled by a recurring dream of a girl who is bashed up and left to die.
A jovial psychologist (Nasser) dismisses it as the brain playing tricks on the harassed journalist and leaves him with a hook implanted in his mind that it is possible to live out a dream under a neurotic condition called 'lucid dream'. This forms the basis of the narrative, which is skillfully helmed by Guhan who maintains a steady momentum with his venture till the end.

As the hero launches his chase, across states and cities including the neighbouring territories of Tamil Nadu, pieces begin falling in place one by one. Of course, the director gives him no chance to chase the heroine in foreign locales with songs, on the contrary, giving a reasonable scope to Shalini Pandey to join hands with her beau in the mission. Similarly, the film does not fall into the trap of providing any comic relief as a separate track which keeps the narration linear till the end. Kalyan Ram maintains high energy levels throughout the film which is another plus to the proceedings.

The challenge of explaining unfamiliar medical conditions to a masala-saturated audience has been handled well with very few technical details taken up to suit the story line. This also bogs down the novelty factor at the end, as it ends in a dishoom dishoom finish but the constraints of commercial cinema has been encountered very well, one should admit.