Door-to-door voter survey to ensure error-free list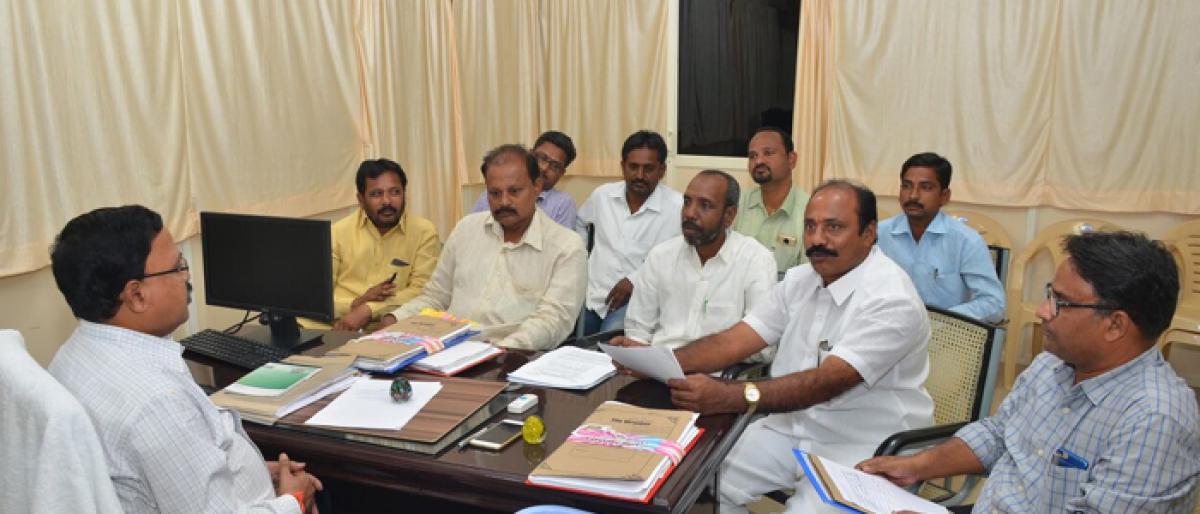 Highlights
Door-to-door voter survey was conducted in Mahabubabad and Dornakal constituencies through Intensive Revision of Electoral Rolls (IRER) to ensure error-free corrections and modifications, informed District Revenue Officer (DTO) Dr P Rambabu. He discussed the door-to-door survey through IRER with the representatives of various political parties of Mahabubabad and Dornakal constituencies, at his cha
Mahabubabad: Door-to-door voter survey was conducted in Mahabubabad and Dornakal constituencies through Intensive Revision of Electoral Rolls (IRER) to ensure error-free corrections and modifications, informed District Revenue Officer (DTO) Dr P Rambabu. He discussed the door-to-door survey through IRER with the representatives of various political parties of Mahabubabad and Dornakal constituencies, at his chamber in the Collectorate here on Tuesday.
The survey was started from November 1 in both the constituencies and about 70 per cent of survey was completed till date. The remaining will be completed by November 30, he said. The survey was conducted in about 38 Polling Stations under the municipal limits. Changes and modifications in the voters' list will be taken up from December 15 to 31. The pre-formal voters' list will be displayed in all Polling Stations, he informed.
All those, who crossed 18 years of age by January 1, 2018, can enroll their name as new voters in the list. Special voter enrollment programme will be conducted on Sundays (December 17 and 24). Applications are available at the nearest polling stations and the eligible persons can fill up the forms and submit them at Tahsildar office concerned. Voter Enrollment can also be done through online, he suggested.
A quiz programme was conducted under Election Commission on the topic 'Significance of voters in the future' to students of various educational institutions. The DRO gave away prizes to the winners. Representatives of various political parties from both Mahabubabad and Dornakal constituencies were present along with others.