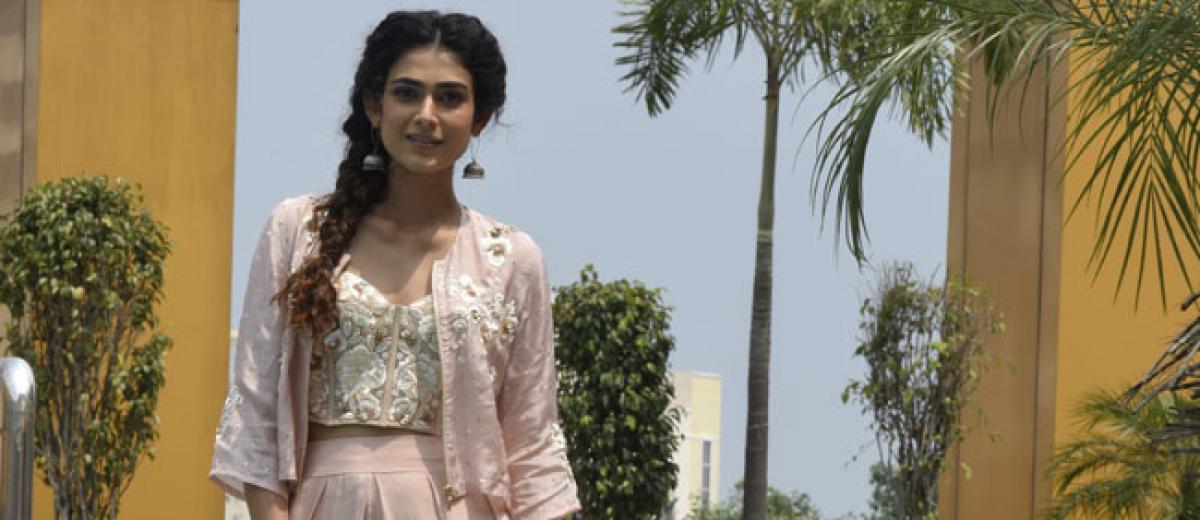 Highlights
Aakanksha Singh, the diva who started her career from being a television star changed her routes to movies and has left no stone unturned to convince the audience about her charm
Aakanksha Singh, the diva who started her career from being a television star changed her routes to movies and has left no stone unturned to convince the audience about her charm.
The actress, who shot to fame with her role as Megha Vyas in the serial 'Na Bole Tum Na Maine Kuch Kaha', made her debut in Telugu film industry with the film 'Malli Raava' opposite Sumanth. Now she will be seen in Nagarjuna-Nani starrer 'Devadas', which is slated to be released on September 27. The actress informs that she is confident about her performance in the film.
About the film, she says, "'Devadas' is filled with entertainment. Nag sir is playing the role of Deva and Nani is playing the role of Das. This movie shows the love and friendship between the two. It is a comedy film and you will be able to see the 'bromance' between Nag sir and Nani." "I am playing a role of a reporter, who is quirky, simple and spontaneous and that you will get to see when you watch the film," she adds.
Sharing her experience working with Nagarjuna she shares, "I am playing a role opposite to Nag sir. It has been an amazing experience and I learnt a lot from him. I had scenes mostly with him and I thoroughly enjoyed working in the film. I never felt that I am working with a star. He always used to be humble and grounded. He made sure that I feel comfortable on sets."
About the difference in working for television and movies she says, "There is a huge difference. On television, if you are playing the lead you cannot take time for yourself. However, in films, you work according to the dates and can have time for yourself too.
And, the TV serials continue for a longer period and you have to play the same character throughout its run, but in films, you get an opportunity to explore various roles. The techniques and productivity involved in TV and films are very different." She gave away the Community Ganesha Awards at Haritha Plaza, Hyderabad on Tuesday.