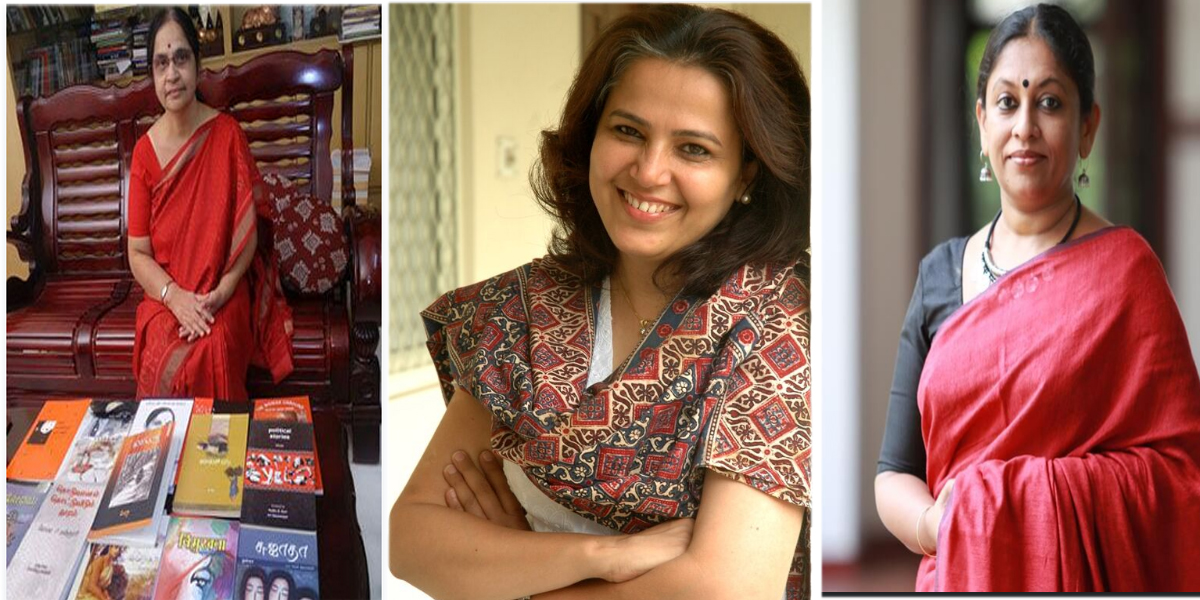 Highlights
Read More Women, an initiative by emagazine, Electric Literature, inspired me to look for books by women and nonbinary writers more proactively than I ever did Heres a little attempt to share how enriching the finds have been
'Read More Women', an initiative by e-magazine, Electric Literature, inspired me to look for books by women and non-binary writers more proactively than I ever did. Here's a little attempt to share how enriching the finds have been. - Purnima Tammireddy
By the women. For the women. To the women
There's this huge banyan tree spread across acres and centuries in Telangana, called Pillalamari. The main root has either died out or can't be recognised, they say. Reading KR Meera's 'Hangwoman' is a similar exercise of trying to find the roots of Indian women's histories and heroics.
Although the protagonist is set in current times, she seems to be perpetually connected to all the women of bygone eras. P Sathyavathi's short stories (available in Telugu and English) seems to thrive on a similar image - the women characters of her stories are deeply entangled in the roots of patriarchy but can't resist swaying to the whims of globalisation.
Temsula Ao's 'These Hills Called Home' gives a staggering account of the lives of Nagas crushed under the eternal conflict between ownership and freedom. It gives you a solid background to understand why few Manipuri mothers stripped on a busy street to get justice for a daughter brutally raped and murdered. Teresa Rehman's 'Mothers of Manipur', though focuses on the eleven mothers of that famous protest, it also helps us know better about the land and its turmoil.
Volga's 'Yasobuddha' (Telugu) reinterprets Yashodhara, not as a wife who was mercilessly abandoned, but as the first ever person to understand and encourage Buddha's vision and mission.
Rakshanda Jalil's 'The Uncivil Woman' helps us to get the 360-degree view of the Urdu author, Ismat Chugtai, otherwise only recognised for her sensational short story, 'Lihaaf'. With her newer book, 'Preeto & Other Stories: The Male Gaze in Urdu', Jalil tracks the history of Urdu literature to know how both the male and female writers have "seen" the women in their works.
Tales of shadows
If the world's a stage, why not put the spotlight on the women? Why keep them remain behind the curtains - as shadows, as ghosts?
A farmer commits suicide is news. The Government supposedly compensates is news. But what about the struggles of the widow who isn't even aware of the debt amount, but now has to run the family? Kota Neelima's 'Widows of Vidarbha' shows how women are not even left with a choice of giving up. Chaitanya Pingali's 'Chittagong ViplavaVanitalu' (Telugu) throws light on the first-generation women freedom fighters for India, who made the kind of sacrifices that mankind thought women were incapable of.
As a woman, one doesn't even need adverse situations to be on the firing line. Just speaking one's mind on the internet is enough. Swati Chaturvedi's 'I'm a troll' tries to explore this phenomenon of how the mighty internet is succumbing into the hands of few. In the memoir 'If I had to tell it again', Gayatri Prabhu pours her heart out, on how her conventional upbringing by a troublesome father pushed her into the deep abyss of depression.
Master Storytellers
We all grew up listening to the stories of mother's love. But do you know the story of a mother and child, whose umbilical cord couldn't be cut? Not even when the boy goes to college or when the mother dies? Read such intriguing stories in 'Knots' by GunnhildOyehaug. Guadalupe Nettel from Mexico in 'Natural Histories', maps the politics of space and ownership in a relationship to the lives of our pets.
This year's Booker prize winner 'Milkman' by Anna Burns sets a perfect background to all our discussions about #Metoo. Allisa Nutting's 'Tampa' was lauded as the female author's version of Lolita, but it is nowhere close.

Binary is obsolete
Why read more women? Because they show us the world as they perceive it, not how we like to impose it on them. Because they found ways and means to survive and thrive, which we may be oblivious to. But man and woman aren't the only two variables in the equation. It's much more complex and complicated. Vasundendra Chanda through his pathbreaking 'Mohanaswamy' (available in Kannada, English, Telugu, Spanish) tells the stories of gay men living dual lives, amidst us.
Why read about non-binary relations? Because, when our family members or friends come out of the closet, our support would be more demanding than changing our Display Pictures with pride rainbow patterns and welcoming decriminalisation of section 377 in our posts. We need to understand them, and what better ways than reading fiction to develop that empathy!
Read more women. Read on!