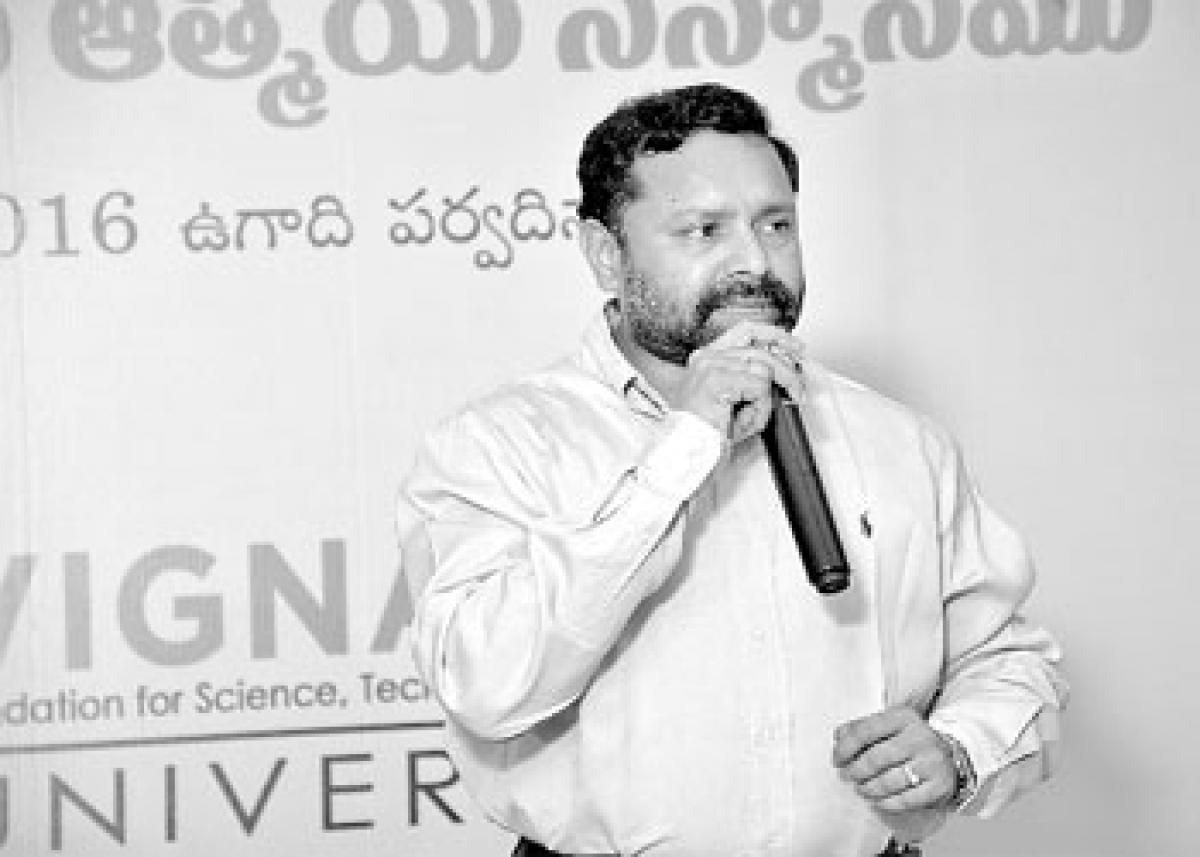 Highlights
Disability is not physical, but a mental phenomenon, one has to be dedicated towards their goal, while I was appearing for my civil services exam I came across a person who was physically disabled but he showcased great dedication and confidence in writing exam, if we are confident about ourselves everything is possible
Hyderabad: Vignan University, Vadlamudi, Guntur has felicitated the parents of the students who have bagged good job offers at the placement drive conducted at the campus.
Guntur District Collector Kanthi Lal Dande, congratulated parents and students for their efforts and exhorted students to stay focused on the goal that they have designed for themselves and asked them to not to relax until it is reached.
Addressing students he stated, "Parents are very important part of everyone's life and one should be dedicated towards parents and respect them".
"Coming to parents, they can advice the children about their life, but should not pressurise them in either academics or personal life, he urged parents to maintain confidence and patience coming to their children."
Sharing a past experience, he noted, "Disability is not physical, but a mental phenomenon, one has to be dedicated towards their goal, while I was appearing for my civil services exam I came across a person who was physically disabled but he showcased great dedication and confidence in writing exam, if we are confident about ourselves everything is possible".
Concluding his speech, he asked students to stay updated with the technological advances.