Two IIT-H profs chosen for NASI-Young Scientist awards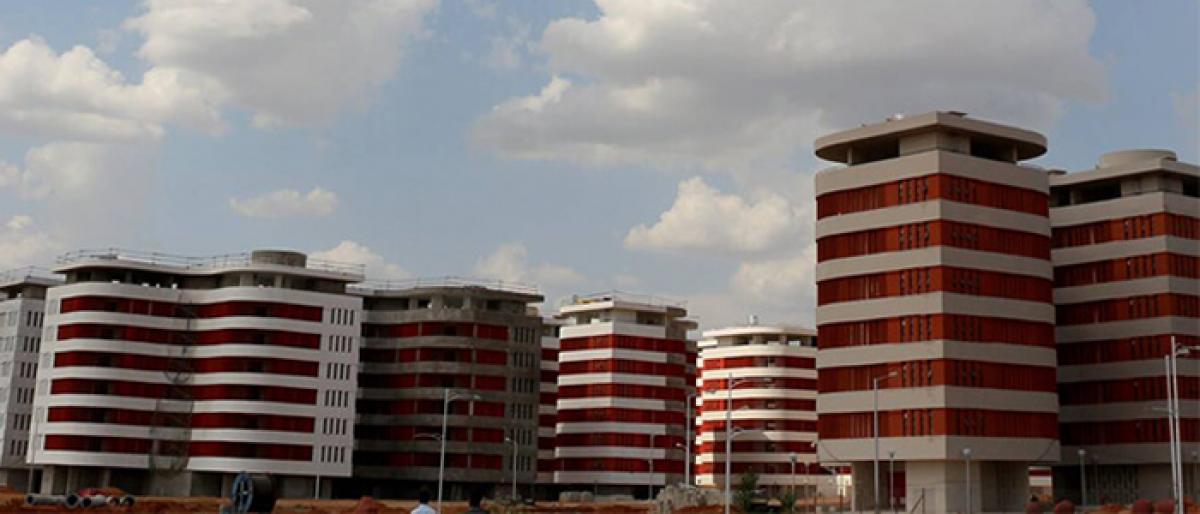 Highlights
Two Indian Institute of TechnologyHyderabad IITH, Professors have been chosen for the NASIYoung Scientist Platinum Jubilee Awards 2018 by the National Academy of Sciences, India NASI this year The results were announced recently
​Hyderabad: Two Indian Institute of Technology-Hyderabad (IIT-H), Professors have been chosen for the NASI-Young Scientist Platinum Jubilee Awards (2018) by the National Academy of Sciences, India (NASI) this year. The results were announced recently.
Sushmee Badhulika, Associate Professor, Department of Electrical Engineering, IIT Hyderabad, was chosen in recognition of her excellence in category of 'Electronics, Computer Science and Engineering.' Aravind Kumar Rengan, Assistant Professor, Plasmonic NAnoSpace (P-NAS) Laboratory, Department of Biomedical Engineering, IIT Hyderabad, was chosen in the Bio-medical, Molecular Biology and Bio-technology category.
Accepting the award, Sushmee Badhulika said, "I started working in the field of flexible nanoelectronics after joining IIT Hyderabad in 2014. I am thankful to IITH for providing an incredible work environment with very bright and hardworking students. I feel extremely humbled that our research has being recognized by all National Science and Engineering Academies of India. It motivates me to continue working in a field where role of women researchers is somewhat subdued."
Accepting the award, Aravind Kumar Rengan, said, "I am very happy to receive this prestigious award from NASI, the first science academy of India. The entire credit goes to the students of my lab at IIT Hyderabad. I thank all my mentors, well-wishers and IITH for their constant support and encouragement."
Sushmee Badhulika's primary research is flexible nanoelectronics and electrochemical nanosensors. Her research focus is to develop low-cost multifunctional nanosensors for healthcare. She also works in the field of eco-friendly electronics, paper electronics and supercapacitors for energy storage applications.
Some of her earlier awards are from the DST (Department of Science & Technology) Inspire, Institution of Engineers (IEI), Indian Academy of Sciences (IASc), Indian National Academy of Engineering (INAE), Indian National Science Academy (INSA), National Academy of Sciences (NASI) and recently the SERB (Science and Engineering Research Board), DST Women Excellence Award.
Aravind Kumar Rengan heads the Plasmonic NAnoSpace laboratory (P-NAS Lab ) at IIT Hyderabad and is working in the area of cancer nanotechnology. The award was given in recognition of his work for developing affordable nanomedicines towards cancer theranostics (combining diagnostics with therapeutics). He plans to perform translational research involving novel nanomedicines synthesized in IIT Hyderabad laboratories and proceed towards human clinical trials in collaboration with Pharma Industry.
After his MBBS degree from Thanjavur Medical College, Tamil Nadu, Dr. Aravind Kumar Rengan went onto do his Masters in Nanomedical Sciences from Amrita Centre for Nanosciences (DST centre of Excellence) followed by a PhD in the same field at IIT Bombay - Institute of Eminence.
His research is focused on developing affordable nanosystems to achieve better outcome in cancer treatment. Some of his earlier awards include DST INSPIRE, DBT Innovative Young Biotechnologist Award, INSA Young Scientist Medal, IIT Bombay - Excellence in PhD Thesis.