A veteran's mantra for budding spikers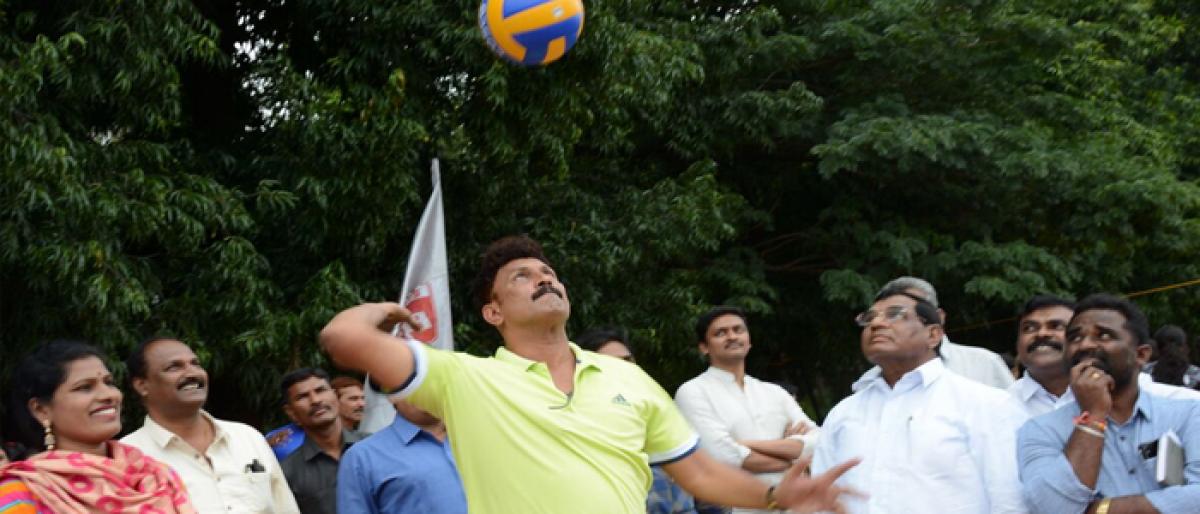 Highlights
Veteran spiker and senior Public Relations Manager with TSRTC GR Kiran on Thursday exhorted budding players to focus on warmup exercises before entering the courts and give utmost importance to training sessions as a means to give their best during matches
​Hyderabad: Veteran spiker and senior Public Relations Manager with TSRTC GR Kiran on Thursday exhorted budding players to focus on warm-up exercises before entering the courts and give utmost importance to training sessions as a means to give their best during matches.
Kiran was addressing hundreds of players and coaches while inaugurating the sixth volleyball tournament held in memory of Late L Venkatram Reddy, D Ramchandra Reddy and Prabhakar Goud, organised by BHEL Sports Development Centre at BHEL volleyball ground.
The three-day event features competitions separately Inter-school boys and girls and an invitation college tournament for women. Various school and colleges participated with volleyball teams along with their Physical Directors and Coaches.
He recalled his playing days at BHEL where he enjoyed some memorable moments. He greeted fellow-national player and organiser of the tournament Krishnam Raju for providing a platform to school and college students to parade their talent.
MLC Bhoopal Reddy also graced the occasion.