It's like 2nd innings of Test match: Kumble on fight against corona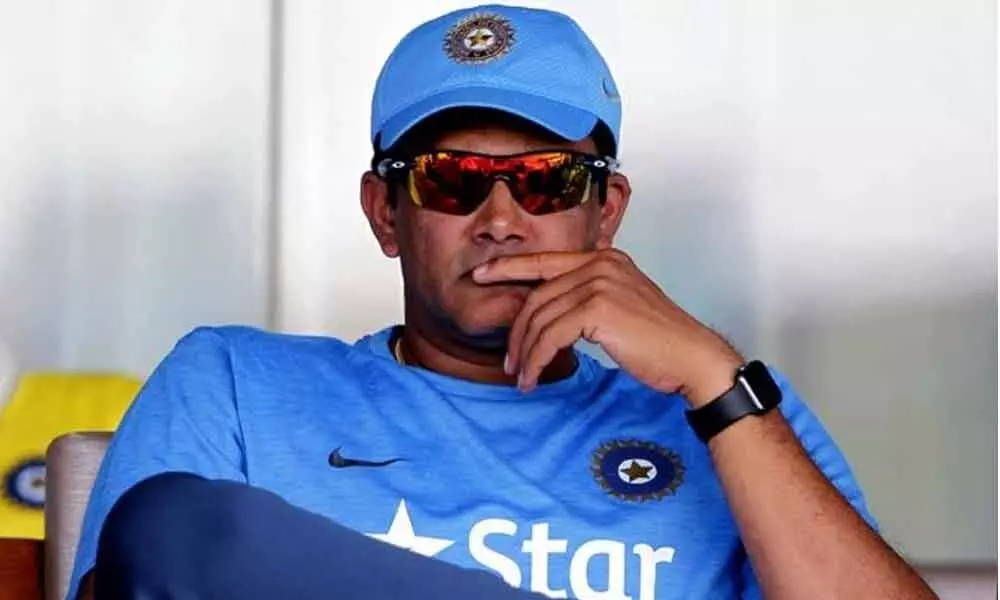 Highlights
Former India captain and coach Anil Kumble compared the fight against the dreaded COVID-19 pandemic to the "second innings" of an intense Test match where people can't afford let their guard down
Bengaluru: Former India captain and coach Anil Kumble compared the fight against the dreaded COVID-19 pandemic to the "second innings" of an intense Test match where people can't afford let their guard down.
The coronavirus outbreak has wreaked havoc, claiming over 2,76,000 lives so far while infecting more than four million people.
Among other things, the unprecedented health crisis has also brought sport to a standstill, leading to cancellation and postponement of several events, including the Tokyo Olympics and European Football Championships and the Indian Premier League.
"If we have to fight this coronavirus pandemic, we need to be in this together. It's like a Test match. Cricket Test matches are of five days but this has been longer," Kumble said in a video posted on his Twitter account.
"Cricket Test matches are only two innings each, but this can be even more. So don't be complacent that we had a slender lead in the first innings because the second innings can be really rough."