National Science Day 2020: Women in Science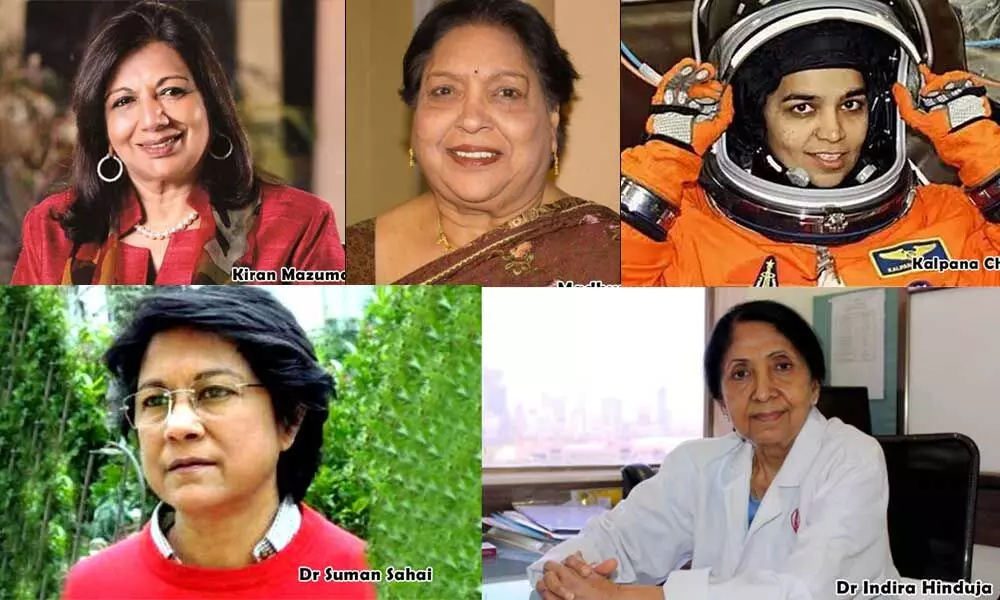 Highlights
In 1986, the Indian government designated February 28 as National Science Day.
Every year National Science Day (NSD) is celebrated on February 28 to honour the discovery of 'Raman Effect'. In 1986, the Indian government selected February 28 as National Science Day. Sir CV Raman announced the discovery of the 'Raman Effect' on this day, for which he was awarded the Nobel Prize in 1930.
Raman Effect is a change of wavelength exhibited by some of the radiation scattered in a medium. The effect is specific to the molecules which cause it, and so can be used in spectroscopic analysis. In other words, we can say when light passes through a transparent material, some of the deflected light changes wavelength and amplitude.
The primary purpose of celebrating National science day is to spread the message of the importance of science and its applications in everyday life among people.
The National Science Day 2020 will be celebrated at Vigyan Bhawan on February 28, the focal theme of the programme will be women in science. Indian President Ram Nath Kovind will give away several awards for science communication and popularization and women scientists.
On this event, theme-based science communication activities are carried out all over India. The theme for National Science Day 2020 is "Women in Science".
Let's salute all women in the field of Science on this special day who made our life easy and comfortable.
ROLE OF INDIAN WOMEN IN SCIENCE
Dr Indira Hinduja
We all know her as the first Indian women who delivered a test tube baby in 1986. She also pioneered the Gamete Intra Fallopian Transfer (GIFT) method helping in the birth of India's first GIFT baby in the year 1988. Formerly she is an Indian gynaecologist; obstetrician and infertility specialist who is based in Mumbai. For menopausal and premature ovarian failure patients, she developed an oocyte donation technique. On 24 January 1991, she gave the country's first baby out of this technique.

Kalpana Chawla
Kalpana Chawla was the first Indian-American astronaut and a first Indian woman in space. In 1997 she first flew on Space Shuttle Columbia as a mission specialist and primary robotic arm operator. The NASA chief called her a "Terrific astronaut". On February 1, 2003, the U.S. space shuttle Columbia with a seven-member crew including Chawla, 41, disintegrated in flames over central Texas in a while before it was scheduled to land at Cape Canaveral in Florida.

Kiran Mazumdar Shaw
Kiran Mazumdar Shaw is on the Forbes list of the world's 100 most powerful women and in the business list on top 50 women released by the Financial Times'. She started Biocon in the year 1978 in the garage of her rented house in Bangalore with a capital of Rs. 10,000. Currently, the net worth of the company is more than $ 900 million. Biocon manufactures drugs for cancer, diabetes and auto-immune diseases.

Dr Suman Sahai
Dr Suman Sahai is the founder of the Gene Campaign in India. She is the voice of the millions of Indian farmers. Currently, her campaign is running in 17 states. She is the brains and the brawn behind the patent campaign for Azadirachta indica (Neem) and Turmeric (Haldi).

D Sahai believes that 'nature's technology can meet the needs of humanity'. Her name is listed in the successful women pioneers in India because of her single-minded dedication to her cause. She made the Indian government to notice the actual problems faced by Indian farmers.
Madhuri Mathur
Madhuri Mathur made Indian women life more comfortable with her strenuous efforts, hard work, skills, and labour that made Sumeet mixer a household name and necessity. Forty years ago, along with her engineer husband devised Summit mixer grinder. Before her venture, having a kitchen helper that could blend, chop, and mince at a touch of a button was just a dream for millions of Indian women.