AIKMS demands neem oil supply on subsidy to kill locusts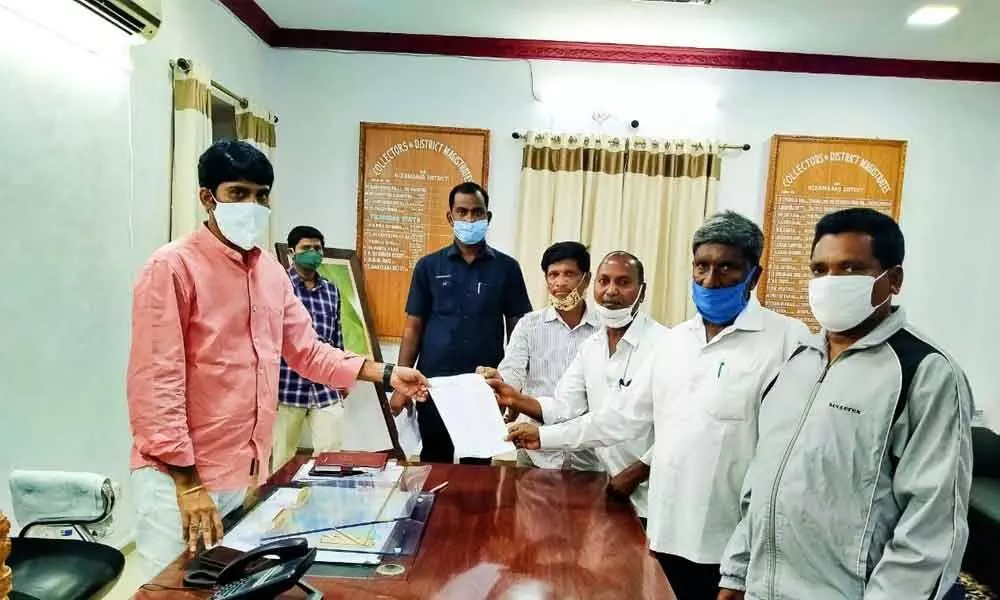 Highlights
AIKMS State leader Akula Papaiah demanded that neem oil should be supplied on 70 per cent subsidy to protect crops from locusts
Nizamabad: AIKMS State leader Akula Papaiah demanded that neem oil should be supplied on 70 per cent subsidy to protect crops from locusts.
Along with the leaders, he submitted a memorandum to District Collector C Narayana Reddy at his chambers here on Tuesday.
Papaiah urged the government to take appropriate precautions to save the crops from locusts and urged to take up dryer platform immediately to dry crops.
His other demands include construction of a meeting hall for every 5,000 farmers in villages and immediate issuance of pattadar passbooks to farmers.
AIKMS leaders Velpur Bhumaiah, Bhaskar, Saireddy, Jannarapu Rajeshwar, Satyam and others were present on the occasion.