All Ganesh pandals are geotagged: SP Shashidhar Raju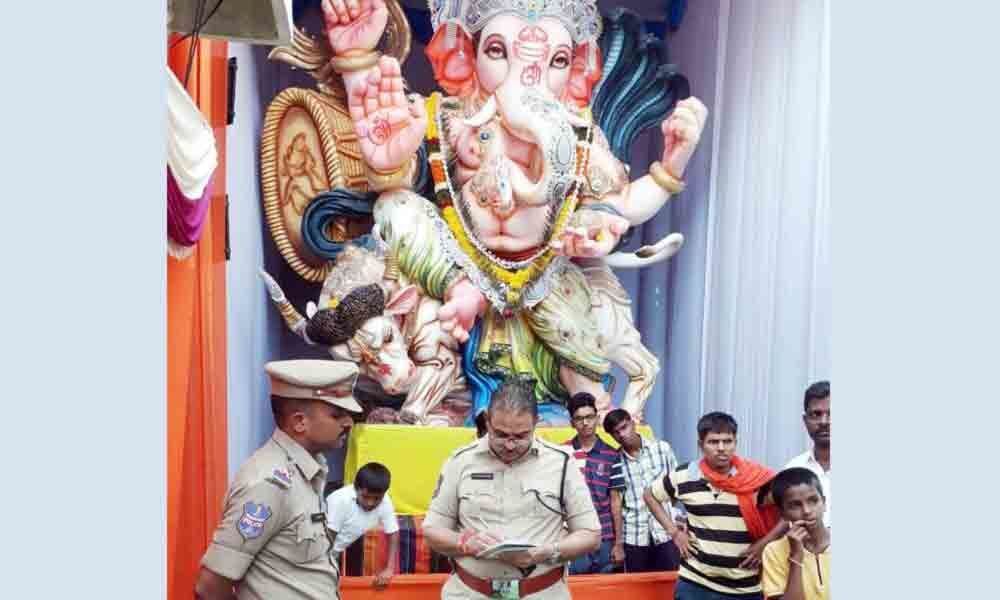 Highlights
All the Ganesh idols set up by various Ganesh pandals have been geotagged and integrated with Google maps. The police department, with the help of latest technology, has been monitoring security during the Ganesh Navaratri celebrations to prevent crime
Nirmal: 'All the Ganesh idols set up by various Ganesh pandals have been geotagged and integrated with Google maps. The police department, with the help of latest technology, has been monitoring security during the Ganesh Navaratri celebrations to prevent crime,' Superintendent of Police C Shashidhar Raju informed the media at a press meet here on Friday. Full police security has been provided to Ganesh pandals in the district.
The SP said that about 2,046 Ganesh pandals have been set up in the district. Of this, 1,246 pandals are under Nirmal sub-division and 800 comes under Bhainsa sub-division.
The cops have gathered all the details of the organisers of the Ganesh pandals police station wise in order to provide special security and Blue Colt and patrolling police parties have geotagged all Ganesh pandals to identify them on Google maps easily.
Security has been tightened to prevent any untoward incident in the district, the SP said.