Awareness about Green Diwali makes cracker sales dip by half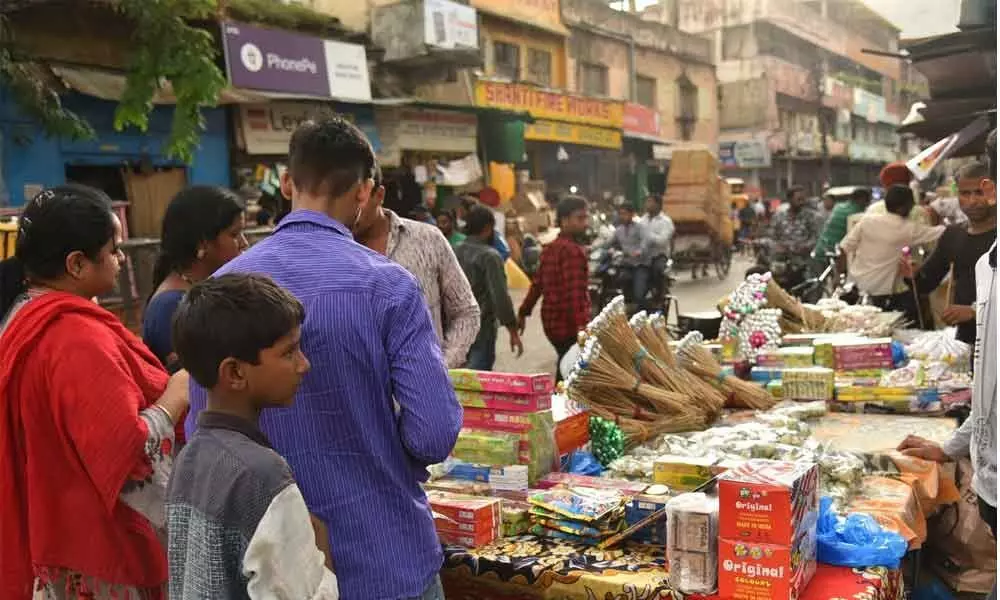 Highlights
Hyderabad seems to be following the footsteps of the national capital region -- Delhi.
Hyderabad: Hyderabad seems to be following the footsteps of the national capital region -- Delhi. While in Delhi nearly 64 per cent people have opted for Green Diwali this year, Hyderabad too is not far from it with awareness to curb air pollution growing year after year.
Market survey indicates a dip in cracker sales by about 50 per cent. Murali Krishna, a software employee and a resident of LB Nagar, said various initiatives taken up by the government at national level to create awareness on ensuring pollution-free cities, and Supreme Court order of not to burst crackers after 8 pm along with sky rocketing prices has resulted in people opting for Green Diwali.
Nishika Reddy, a class nine student and a resident of Koti, said she advocates pollution-free environment this Diwali.
K Sai Krishna, a private employee from Safilguda, said as we celebrate Diwali and burst crackers, we should ensure that our celebrations do not turn out to be misery for other living beings.
Infants and pets are the worst affected and little carelessness can lead to injuries to children while bursting crackers. They also emit harmful chemicals which leads to lung infections and hence it is the best to go in for Green Diwali. In fact, it is a festival of lights and one should celebrate by lighting more lamps and sharing sweets and love with friends and relatives instead of allowing money to go up in flames.
The fact that there has been about 50 per cent dip in sales of crackers was admitted even by Telangana firecracker association member K Sanjay. Even on the eve of Diwali not many people are coming to buy crackers. As far as rates are concerned, Sanjay and other dealers, said that it was on account of increase in the labour and material cost.
Another interesting factor this time is that there are hardly any Chinese crackers visible in the markets. Chinese crackers have virtually disappeared as they make lot of sound and are also not safe.