Centre committed to rural development, progress of farmers: Tomar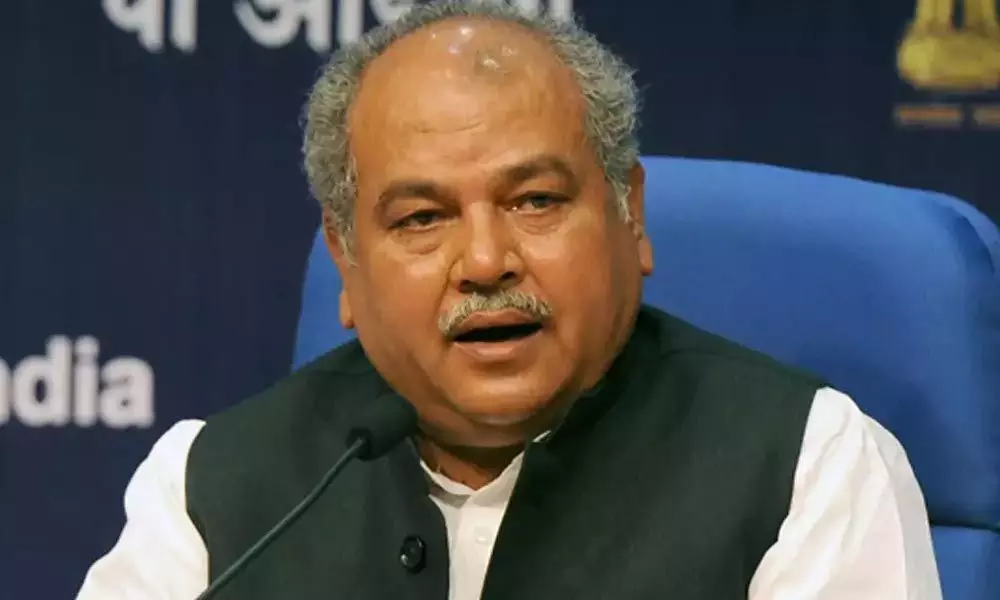 Highlights
Union Minister of Rural Development, Panchayat Raj, Agriculture and Farmers Welfare Narendra Singh Tomar inaugurated two-day Rural Innovators Start -Up Conclave
Hyderabad: Union Minister of Rural Development, Panchayat Raj, Agriculture and Farmers Welfare Narendra Singh Tomar inaugurated two-day Rural Innovators Start -Up Conclave (RISC-2019) today at NIRDPR (National Institute of Rural Development and Panchayat Raj) Hyderabad.
Addressing the innovators the Union Minister said, under the vision of Prime Minister Narendra Modi, the government is committed for the cause of rural development and farmers' progress. Rural Innovation and Rural India will play a crucial role in developing the New India.
The Minister in his address highlighted the importance of Rural India, the challenges faced and the present scenario. Various schemes like NRLM, DDUGKY, Start-up India, and Stand up India are making a positive impact to the society, he added.
The minister expressed his happiness and appreciated NIRDPR for doing its best for rural development via various initiatives. He said the Rural Technology Park at NIRDPR is a step in the right direction that is helping identify, demonstrate and encourage sustainable technologies. Such initiatives by NIRDPR will be instrumental in bridging the rural-urban divide.
Instead of waiting for government jobs youth should use the opportunities and schemes of the government and start the entrepreneurship process of rural transformation. The government will support the youth in all its ways through various schemes he said.
In our next Budget Rs 100 lakh crore to be spent on various schemes like Pradhan Mantri Ujjwala Yojana, Sampoorna Grameen Rozgar Yojana, Pradhan Mantri Gramin Awaas Yojana etc to improve the live hood of rural people. He said that the government has spent about 300-350 crores for Har Ghar Nal Ka Jal to provide clean drinking water to every household. Under this, schemes have been elated to provide piped water supply to every household with a view to end their dependence on Hand-pumps (chapakal) and other sources of drinking water. "I am confident that the conclave will witness numerous innovations and solutions that will help rural innovation," he concluded.
The Minister visited Rural Technology Park and inaugurated the Biogas Resource Centre.