Collector takes part in cleaning drive in Chintapally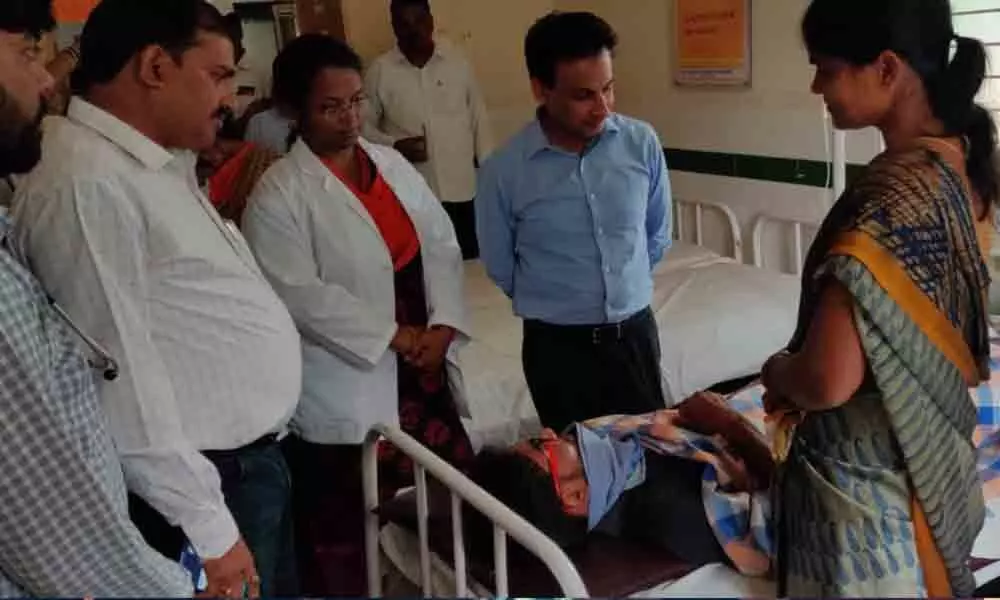 Highlights
Visits the village as part of implementation of 30-day action plan
Chintapally (Nalgonda): District Collector Gaurav Uppal as part of 30-day action plan programme has visited Chinthapally village of Chinthapally mandal in the district on Thursday.
As part of the programme, he conducted a Gram Sabha and interacted with villagers. After planting saplings as part of Haritha Haram programme, the Collector inspected sanitation and roads and advised the villagers to maintain clean and neat surroundings. He enquired about the status of Individual Household Toilets on the occasion. Later to encourage locals, he participated in Sramadanam along with villagers.
The Collector inspected Chinthapally Primary Health Centre and enquired about the attendance of staff, interacted with patients, inspected the laboratory and enquired about medicine stocks. He also visited and inspected the village crematorium. The Collector later conducted a meeting with Revenue Divisional Officer, Mandal Special Officer, Mandal Parishad Development Officer, Tahsildar and enquired about the issues, and informed that necessary funds would be pumped into panchayats for taking up works.

Stating that Rs 10 lakh per month would be sanctioned to gram panchayat for the next eight months, the Collector advised the panchayat officials to spend funds on priority basis as per the needs of the village.
Revenue Divisional Officer Lingya Naik, Mandal Special Officer and District Horticulture Officer Sangeetha Laxmi, local body representatives, villagers and mandal-level officials took part in the programme.