Counter opposition charges against the government: KTR to party leaders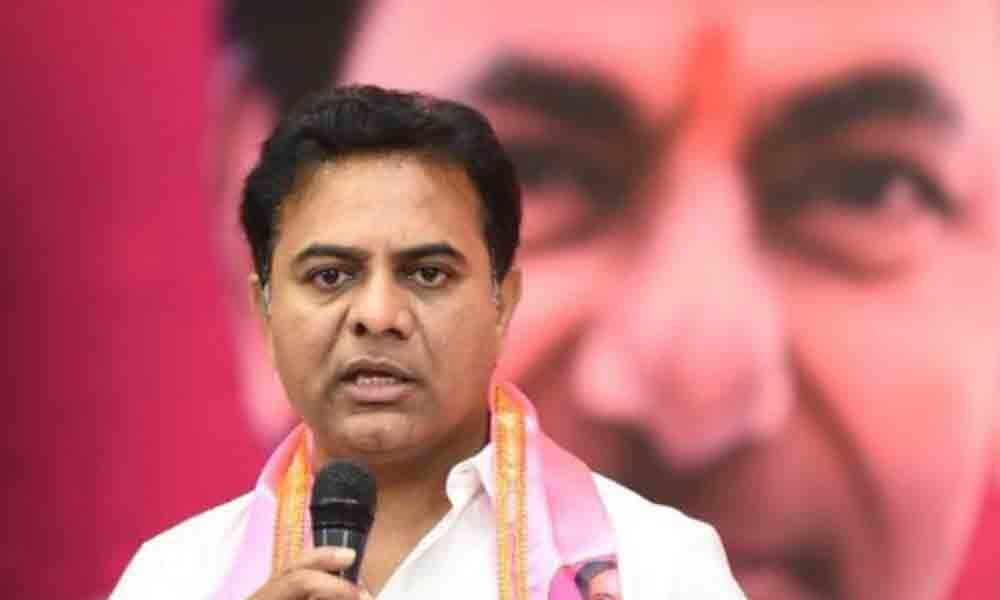 Highlights
TRS working president K T Rama Rao wants the party leaders and activists to be proactive and counter the allegations by opposition parties immediately.
Hyderabad: Telangana Rashtra Samithi (TRS) working president K T Rama Rao asked the party leaders and workers to counter the corruption allegations levelled against the government by the opposition parties.

The TRS working president reviewed the membership drive with the In-charges of various constituencies at Telangana Bhavan on Thursday. According to sources, the TRS leader wanted the party activists to be proactive and counter the opposition parties immediately. It is learnt that the TRS working president said the opposition parties would try to level allegations one or other. He advised the party leaders to counter and explain the stand of the government and the party to clear the doubts of the people. A senior leader said that K T Rama Rao wanted the party leaders to focus on the fake news on social media.
The opposition parties including the Bharatiya Janata Party (BJP) have targeted the TRS government alleging corruption in irrigation projects. Though the party has given clarification, the leadership wanted the leaders to be more proactive. The party would soon have meetings for the activists. The TRS working president told the party leaders that the BJP leaders were taking up bogus campaign against the government and there is a risk of people believing these fake allegations as correct.
Government whip in Council Palla Rajeshwar Reddy said the TRS crossed membership target of 60 lakh members. Gajwel district topped the list with 90,575 members and Sircilla was with 63,400 but it was not among the top ten districts. There are 20 lakh active members, who would be given identity cards by September 15, he said. The In-charges have been asked to submit the membership books by August 25. They have been asked to complete formation of ward, basti, and the booth committees by August 31 and ensure 51 per cent representation to the weaker sections like SCs, STs, BCs and minorities. The TRS leader said that the construction of party offices had started in 30 districts and they would be completed by Dasara.
Except for Gajwel, Chief Minister K Chandrashekar Rao's constituency, other important constituencies registered less members compared to other constituencies. The Sircilla represented by K T Rama Rao was at eleventh place, Siddipet represented by Harish Rao was at ninth place. The district wise membership figures include Gajwel-90,575, Medchal-80,175, Palakurthy-74,650, Mulugu-72,262, Mahabubabad-70,475, Sattupally-67,850, Palair-69 175, Suryapet-66,875, Siddipet-64,575 and Wardhannapet-64,850.