CPI accuses KCR of ignoring statehood heroes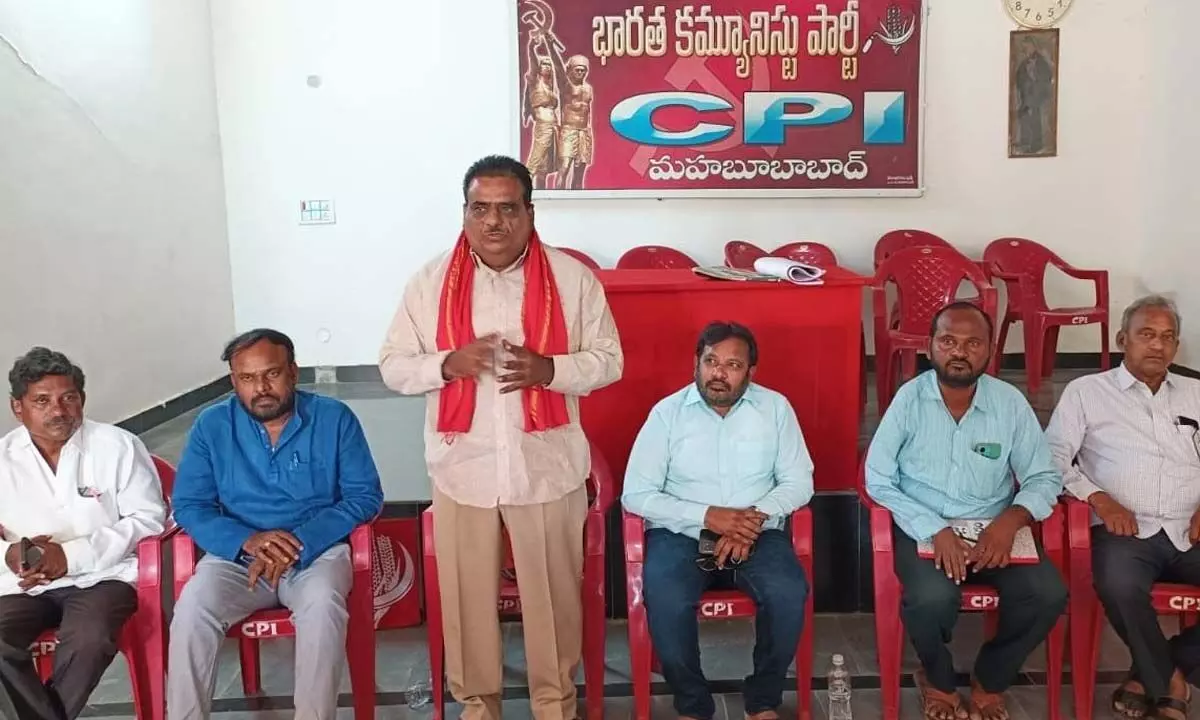 Highlights
CPI State Secretariat Member Takkalapally Srinivas Rao criticised the KCR government for neglecting the individuals and civil society forums that fought gallantly for separate Telangana
Warangal: The BRS Government ignored a large number of Telangana agitators, CPI State Secretariat Member Takkalapally Srinivas Rao said.
Addressing the party cadres in Mahabubabad on Sunday, Rao criticised the KCR Government for neglecting the individuals and civil society forums that fought gallantly for separate Telangana. It's sad that the State Government which planned Dasabdi utsavalu (decennial celebrations) from June 2, Telangana Formation Day, didn't give a thought to honour the separate state agitators, Rao said.
"The CPI played a major role in sensitising the Singareni and RTC employees, and students about the importance of statehood to Telangana. The support extended by the employees and students gave immense fillip to the agitation," Rao said. The CPI's political future in Andhra region was at stake when it supported separate Telangana outright, the senior CPI leader recalled.
He said that the CPI workers were in the forefront of Telangana agitation. Despite facing cases, the CPI workers actively participated in Rail Roko, Rasta Roko, VantaVarpu, SakalaJanulaSamme and Sagara Haram programmesetc, Rao said. Rao demanded the BRS Government to honour the Telangana agitators during the decennial celebrations. CPI Mahabubabad district secretary B Vijaya Saradhi appealed to cadres to celebrate Telangana Formation Day in all mandals of the district on June 2. Senior leaders B Ajay, Tammera Vishweshwar Rao, Kattaboina Srinivas, Panduranga Chary, V Venkanna, MamindlaSambalaxmi, ChinthakuntlaVenkanna, Pogula Srinivas, Reshapally Naveen and Nellore Nageshwar Rao were among others present.