CS Somesh Kumar holds meeting on preparedness for Covid-19 vaccination in Telangana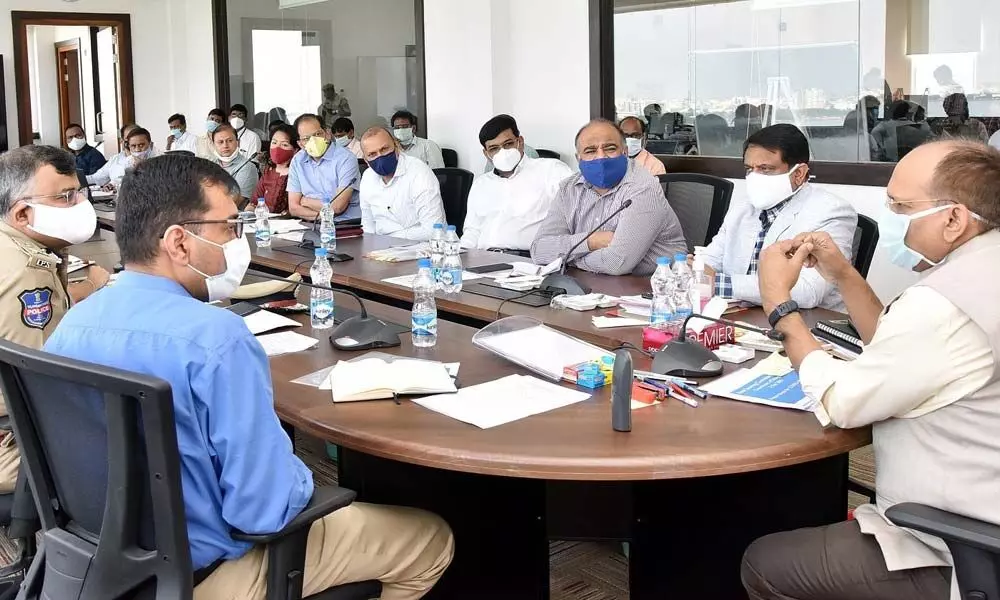 Highlights
Telangana Chief Secretary Somesh Kumar directed the officials to prepare a data base of frontline health workers, police personnel and sanitation workers to cover on priority under Covid-19 vaccination in the State
Hyderabad: Telangana Chief Secretary Somesh Kumar directed the officials to prepare a data base of frontline health workers, police personnel and sanitation workers to cover on priority under Covid-19 vaccination in the State.
First meeting of State-level steering committee was held under the chairmanship of the Chief Secretary at BRKR Bhavan on Thursday. The Committee discussed the preparedness of Covid-19 vaccination in the State.
Chief Secretary asked the departments to work in a coordinated way and make systematic arrangements for the first phase vaccination of Covid-19. He reviewed the logistical arrangements, transportation, training of health staff, cold chain facilities, IEC campaign, mapping of health facilities, etc. The Chief Secretary also directed officials to prepare a protocol for the vaccination centres.
Arvind Kumar, Principal Secretary, MA&UD; Jitender, Additional DG (L&O); Sabyasachi Ghosh, Principal Secretary, Youth Services, SAM Rizvi, Secretary, HM&FW Dept, Ravi Gupta, Prl. Secretary, Home, Rahul Bojja, Prl. Secretary and Secretary, SCDD, Sandeep Kumar Sultania, Secretary, PR&RD, Ahmed Nadeem, Secretary, Minorities, Christina Chongthu, Secretary, Tribal Welfare, Divya, Spl. Secretary, WCD&SC and representatives of UNICEF, UNDP, WHO, attended the meeting.