Farmers agony over green highway project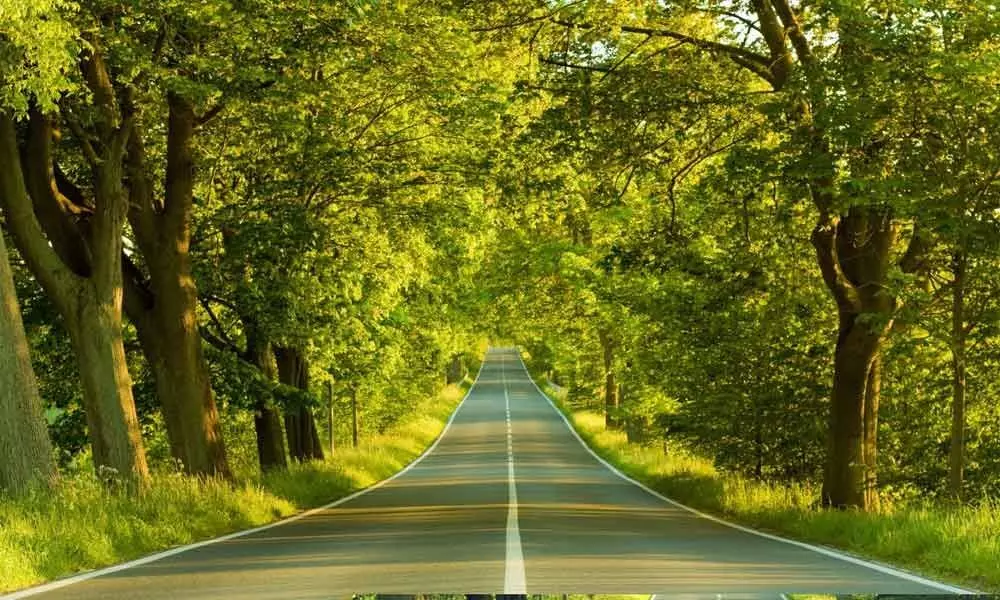 Highlights
Farmers of Nizamabad district are afraid of losing their farmlands to the green highway project.
Nizamabad: Farmers of Nizamabad district are afraid of losing their farmlands to the green highway project.

Ministry of Road Transport and Highways, under National Highways Authority of India (NHAI), had established National Green Highways Mission (NGHM) to develop green corridors along national highways. As part of this project, a green highway was planned connecting Nizamabad and Jagdalpur in Chhattisgarh, which passes through Telangana, Maharashtra and Chhattisgarh.
The road passes through Vempalli village on the suburbs of Mupkal mandal and Mancherial. A survey was also conducted last month in this regard and the boundaries of the adjacent Jagtial district also have been decided.
The national highway 63 runs through several villages, where buildings are coming in the way of road expansion. The Central government has to pay high compensation for the buildings that would be demolished for road expansion. Instead, the Centre planned to construct the four-lane road through agricultural lands to avoid demolishing of buildings.
The farmers of Mupkal, Mortad and Yergatla mandals, through which the proposed highway passes, are deep worry of losing their valuable lands. Small and marginal farmers, with one or two acres, particularly are worried of losing their livelihood.
Farmers of Mupkal mandal, along with Nizamabad MP Dharmapuri Arvind, explained the problems they may face with the developing of green highway to District Collector M Rammohan Rao and pleaded him to stop this project.
The land value in Mupkal, Mortad and Yergatla mandals is very high, ranging from Rs 20 lakh to Rs 25 lakh per acre. The price of lands adjacent to national highway 44 are soaring at Rs 60 lakh per acre.
The farmers are very much concerned whether the Central government pays compensation to the lost land as per the market rates or not. The farmers gave an ultimatum to the government to rethink about constructing the green highway through their agricultural lands, else they warned to commit suicide.
Coming to the farmers of Vempalli mandal, it seems that there is no end for their woes. They have already lost their lands for the construction of Sri Sagar Project (SRSP) flood canal and for the construction of national highway 44.
The farmers lamented that they are already lost their lands for Vempalli Lifting Scheme constructed on Lakshmi Canal D-3, which supplies water from SRSP. Besides Nawab canal and Nizam Sagar canal were constructed through our lands only, they added. The farmers are agonised over losing their livelihood and are in a quandary what to do.