Hyderabad: Congress demands protection for tenant farmers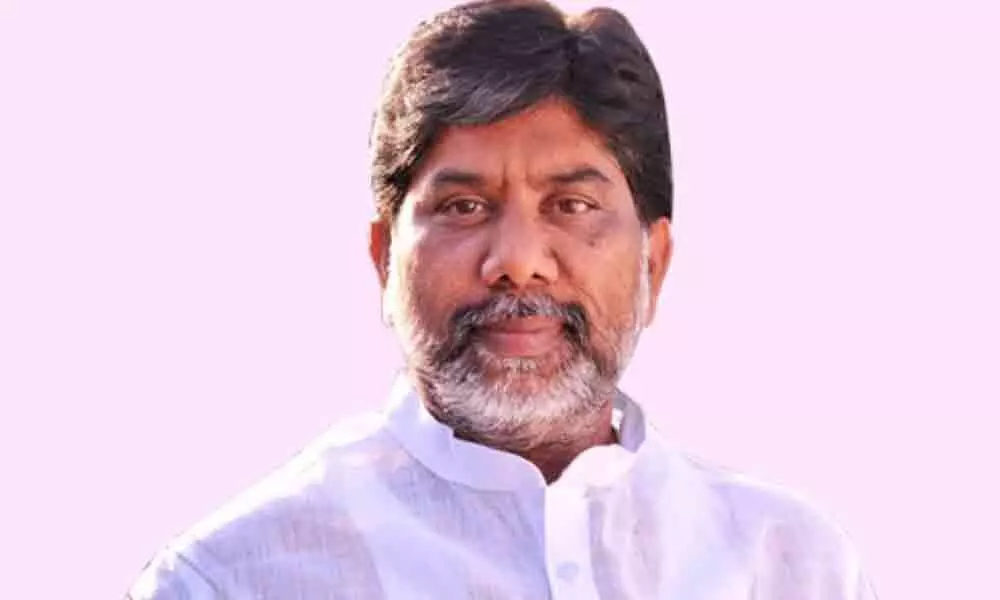 Highlights
Leader of Congress Legislature Party Mallu Bhatti Vikramarka alleges that the names of tenant farmers are not entered in the new pattadar passbooks
Hyderabad: The Congress has strongly demanded that the government protect the rights of tenant farmers as the new pattadar passbooks did not contain their names.

Speaking in the Assembly during the discussion on the demands of Revenue, Commercial Taxes, Excise and other departments on Wednesday, leader of Congress Legislature Party Mallu Bhatti Vikramarka demanded that steps be taken to enter the names of tenant farmers in the new pattadar passbooks.
Citing several examples where the names of tenant farmers were not entered in the new passbooks, he said that under the column of person in the possession of the land, names of the tenant farmers were not included.
He said the Protection of Rights of tenant farmers was brought in 1950s. He said under the Act the name of the person who is in the real possession of the land was included in the Pahani of the land.
However, after government began issuing the names of the new pattadar passbooks, the names of tenants have been omitted. He said that names of the persons who are in possession of the 200 acres of land in Panagal Mandal of Wanaparthy district were not included in the new pattadar passbook.
He also cited the examples of other districts in this regard and said that the number of such tenant farmers in Telangana would be about 15 to 20 lakhs. He said that they are in utter despair due to new pattadar passbooks.
Vikramarka recalled that the Telangana Rytanga Poratam (Peasants Struggle of Telangana) was fought for the rights on the lands. He said that zamindars, jagirdars, deshmukhs and deshpandeys have usurped on the lands of many in the Nizam period. He said during the period of PV Narasimha Rao, the Land Ceiling Act was brought, and lakhs of people have been made owners of the lands. However, with the issuance of new passbooks, the former zamindars and jagirdars have been trying to possess the lands they have lost.
The speech of Vikramarka led to a standoff between the ruling party and Congress members and when Speaker Pocharam Srinivas Reddy withdrew mic to Vikramarka, the Congress members protested it.
Panchayat Raj Minister Errabelli Dayakar Rao said that the Revenue system in the State has been spoiled. He suggested Vikramarka to suggest steps to improve the situation. The Congress members stood up at their seats and demanded that the Speaker give mic to Vikramarka. Assembly Affairs Minister Prashanth Reddy discussed the issue with the Congress members. Later, the Speaker allowed Vikramarka to conclude his speech.