Hyderabad: Demolition of illegal constructions in Shamshabad municipality ordered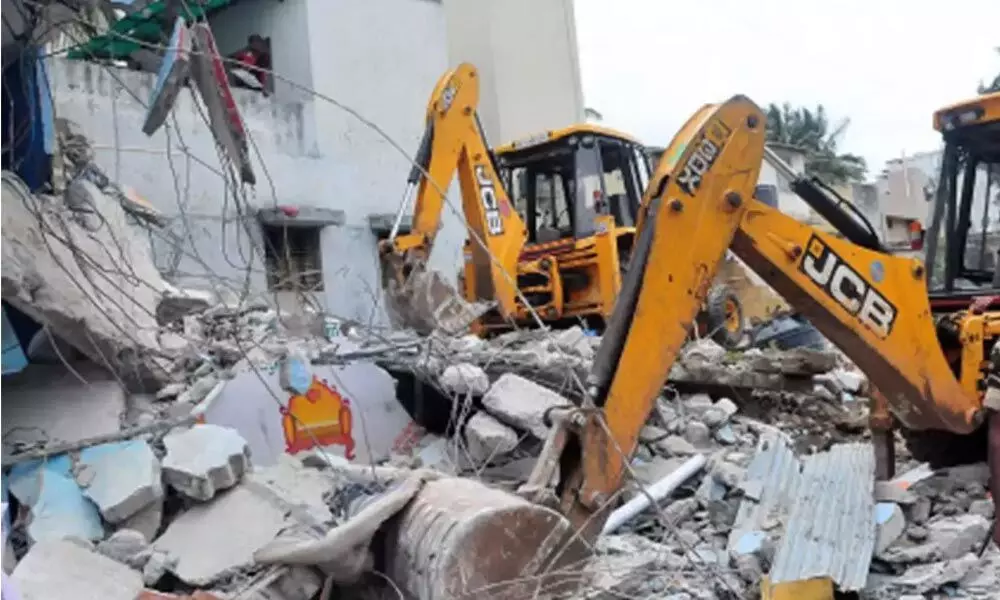 Highlights
The High Court division bench on Thursday directed the Commissioner of Shamshabad Municipality to inspect the alleged illegal constructions being carried out by some private parties in Survey Number 203 of Shamshabad village and if found, demolish the illegal constructions forthwith
Hyderabad: The High Court division bench on Thursday directed the Commissioner of Shamshabad Municipality to inspect the alleged illegal constructions being carried out by some private parties in Survey Number 203 of Shamshabad village and if found, demolish the illegal constructions forthwith.
The bench was hearing the plea filed by India Fellowship Inc, a registered society, represented by counsel Gudi Satyanarayana, alleging that some private persons were resorting to illegal constructions in Shamshabad village without obtaining any permissions from the authorities concerned.
The Court issued notices to the Principal Secretary Municipal Administration, Commissioner Shamshabad Municipality and the unofficial respondents who were resorting to illegal constructions. Further, the court directed to file the inspection report, and adjourned the matter by four weeks.