Hyderabad police give traffic offenders a new way out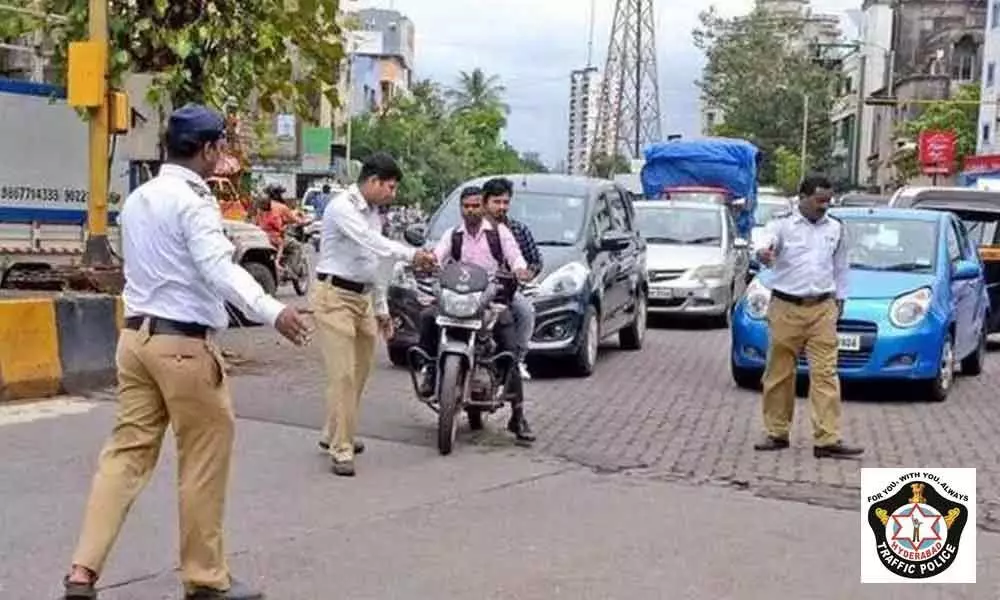 Highlights
Traffic police at Uppal crossroads made the offender buy helmet, get pollution certificate
Instead of issuing challans, the police turned the new way out
The Hyderabad traffic police turned up an innovative punishment for the traffic violators caught on Saturday at Uppal crossroads.
Instead of issuing challans for no helmet, insurance and pollution license, the police made them buy a helmet on the spot, get their vehicle insured and issued pollution certificate.
The city traffic police are trying innovative ways to make the public follow traffic rules. Earlier, they issued movie tickets to the motorists who did not have any pending challans.
The movie coupons were distributed at PVR cinemas near Panjagutta. The motorist can utilise the coupon by watching a movie of his choice within one month from the date of getting the coupon.