Hyderabad: Three Foot over bridges, skywalk to come up in Kukatpally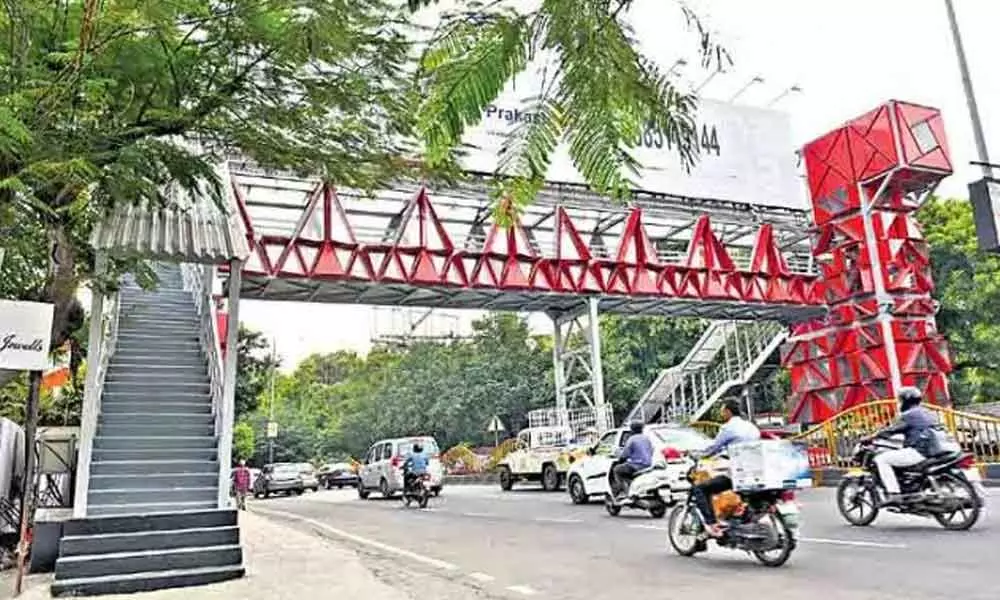 Highlights
The skywalk is proposed to be built at Suchitra Junction
The major objective is to improve movement of traffic, reduce journey time, facilitate free left movements, widen roads at U-turns and take up other road safety measures to reduce accidents, according to Zonal Commissioner Mamatha
Kukatpally: The Greater Hyderabad Municipal Corporation (GHMC) is planning to construct three new foot over bridges (FOBs) and one skywalk in Kukatpally. The FOBs will come up in Shapur Nagar, near Ranga Bhujanga Theatre, Bowenpally Signal, and Suchitra Signal. The skywalk is proposed at Suchitra Junction.

Mamatha, the Commissioner of Kukatpally Zone, said "Work will begin soon. We have called for tenders." About Rs 3.70 lakh is sanctioned for FOB at Ranga Bhuanga Theatre, Shapur Nagar, Jeedimetla, Rs 8.30 lakh for FOB at Bowenpally Signal and Rs 9.9 lakh for the one proposed at Suchitra.
Officials are planning junction improvement across the zone, which include places such as Suchitra Junction, Bowenpally Junction and near Forum Mall, KPHB Colony. The major objective is to improve movement of traffic, reduce journey time, facilitate free left movements, widen roads at U-turns and take up other road safety measures to reduce accidents and wherever it is feasible the bus bay would be installed.
PROPOSED FOB SITES
Ranga Bhujanga Theatre, Jeedimetla
Bowenpally Signal
Suchitra Junction
Junction improvement work areas
Near Forum Mall, KPHB Colony
Bowenpally Junction
Suchitra Junction