Include Covid treatment in Aarogyasri scheme in Telangana: BJP Laxman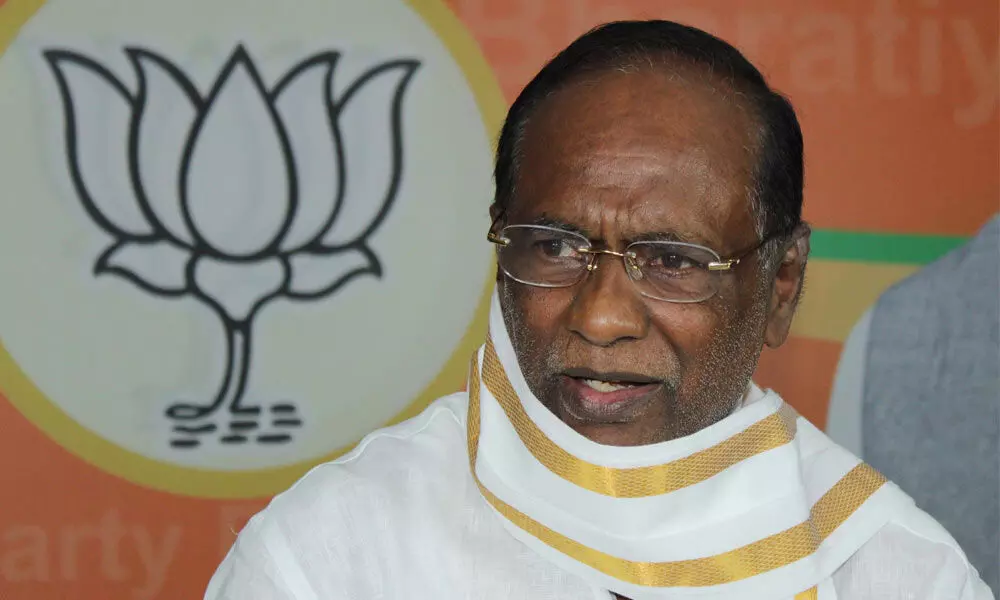 Highlights
The poor people are not able to afford the costs of treatment at private hospitals. Hence include the Covid treatment under the Arogyasri health scheme or, take advantage of the Ayushman Bharat Scheme for the benefit of poor in the State, says former Telangana BJP president K Laxman
Hyderabad: Former Telangana BJP presidnet Dr K Laxman asked Chief Minister K Chandrashekar Rao to have some heart for poor Covid patients at a time when the number of cases is increasing in the State.

Addressing the media here on Tuesday, he said he is writing an open letter to the Chief Minister in this regard.
He said the poor people are not able to afford the costs of treatment at private hospitals. Hence, he asked the Chief Minister to include the Covid treatment under the Arogyasri health scheme or, take advantage of using the Ayushman Bharat Scheme, for the benefit of the poor people in the State.
The former MLA also critiiced the State government for not giving approval to the Central government employees to avail Covid treatment at the railway hospital. He also pointed out that the State government is not utilising the three trains with 2,000 isolation beds kept ready for the Covid patients.
He said that so far the State Covid count has touched 8,678 with the death toll touching 217 and one in every four are turning positive.
"The State had conducted 11,597 tests, out of which 1,660 turned positive. In April, the State average touched 3.97 per cent, highest than the national average."
Similarly, about 25,562 were tested for the last 20 days and nearly 5,104 were found positive. It shows the number of positive cases has touched 10.96 per cent of the tested persons.
On June 22 alone, out of 3,189 samples were tested about 872 turned positive, making the percentage of positive cases 27.5 per cent, he pointed out.
Particularly, 6,356 cases out of the total cases are from Hyderabad making the percentage of cases in the State capital alone touching 73 per cent.
He said, "It shows the alarming situation in which Hyderabad has become a hotbed for the Covid spread. Yet, the State government is not taking suitable measures to contain its spread," he added.
Interested in blogging for thehansindia.com? We will be happy to have you on board as a blogger.