KCR dilly-dallying RTC issue for own benefit: Tammineni Veerabhadram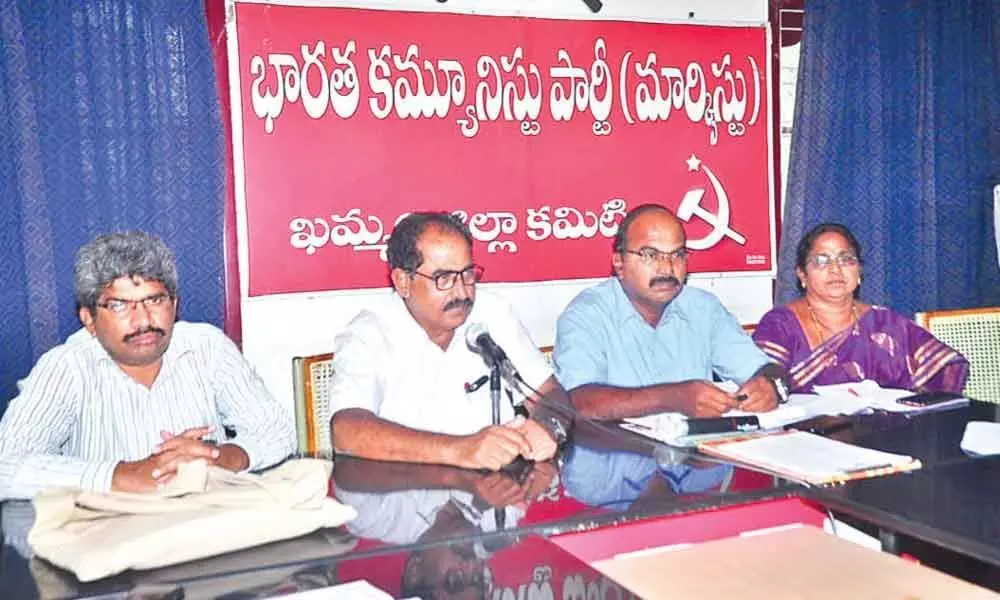 Highlights
• The CPM leader says that the deaths of RTC workers are nothing but murders committed by the State government. • Party to conduct a slew of protests from today till November 19.
Khammam: The CPM party State secretary, Tammineni Veerabhadram, slammed the State government for its indifferent attitude towards the striking RTC employees. Speaking at a meeting held in Khammam on Friday, Tammineni said though the RTC strike entered the 42nd day, the government had not taken any initiative to resolve the issue.

Stating that the recent deaths of RTC workers were nothing but murders committed by the State government, the CPM leader alleged that the indifferent attitude of the Chief Minister towards the RTC workers had compelled over 30 workers to take their lives.
Asking the Chief Minister and his council of Ministers for not giving any clarity on the issue to the people, he sought to know why the government was not holding talks with the employee unions though they left the demand of merger?
Adding that people were suffering due to lack transport services for the last 42 days, Tammineni stated that the Chief Minister was dilly-dallying on the issue by citing lame excuses and was trying to privatise the Corporation in order to benefit his coterie of people.
Tammineni, on the occasion, called upon the party leaders and supporters to participate in protests to be held from Saturday to Monday, in the State and also make the 'Sadak Bandh' protest, on November 19, a huge success.
CPM State leader P Sudharshan, district secretary Nunna Nageswara Rao, K Venkateswara Rao, B Lenin and others attended the meeting.