KCR pitches for new scheme for farmers in Telangana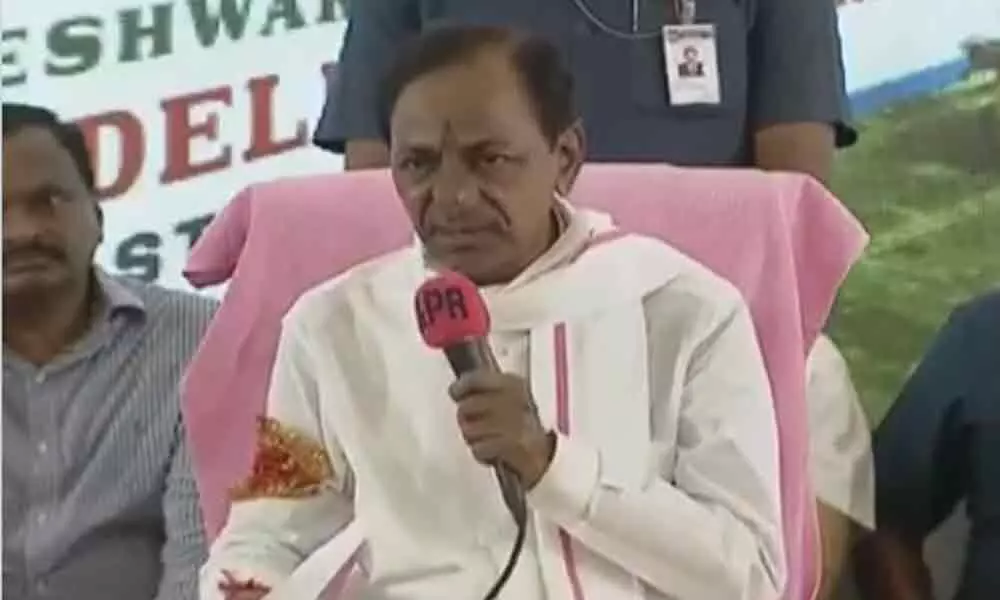 Highlights
Chief Minister K Chandrasekhar Rao who garnered country's attention with the Rythu Bandhu and Rythu Bhima schemes has announced that the government is planning to launch a special scheme for farmers in Telangana
Chief Minister K Chandrasekhar Rao who garnered country's attention with the Rythu Bandhu and Rythu Bhima schemes has announced that the government is planning to launch a special scheme for farmers in Telangana. He said that the new scheme will leave the nation in a state of surprise.
Speaking to media after inaugurating Kondapochamma Sagar project, the Chief Minister mentioned the new scheme and said that groundwork to implement the scheme is underway. "The new scheme for farmers will be announced in a week and the suspense will be continued," Rao said. He extended gratitude to the outsees who lost their lands for the construction of the project.
The Chief Minister said that a new town which is spread over 600 acres will be constructed for the farmers who gave away their lands to the project along with a job for every household. "The sacrifices of the farmers for the project construction will benefit to irrigate lakhs of acres with the kondapochamma sagar reservoir," he said.
The reservoirs and barrages of multi-stage Kaleshwaram project have helped to create one lakh crore worth agricultural yield transforming the state into 'Bangaru Telangana,' he added.
Subscribed Failed...
Subscribed Successfully...