Khammam: People return to native places with spike in corona cases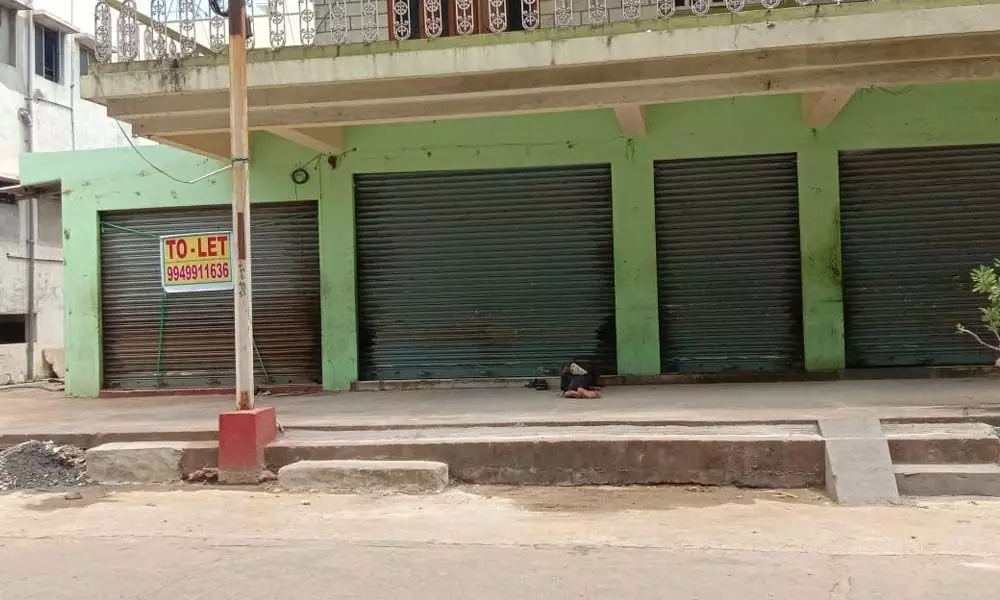 Highlights
In the wake of increasing corona positive cases in the district, people, who settled in Khammam town for livelihood, are leaving to their native places by vacating rented houses in the town
Khammam: In the wake of increasing corona positive cases in the district, people, who settled in Khammam town for livelihood, are leaving to their native places by vacating rented houses in the town. So many to-let boards are hanging in front of houses and shops in the town.

Sudden rise of Covid-19 positive cases is creating panic among the people and forcing them to leave the town.
According to official records, about 96 positive cases were reported, and six deaths occurred in the district.
After four doctors and four nurses tested positive at headquarter hospital on Thursday, fear gripped the people. Locals are also worrying about those, who are coming from Hyderabad, as the situation in the State's capital is in a very dangerous position.
Khammam town is the centre place for all towns and villages in both Khammam and Kothagudem districts and different sections of people from villages have settled here. Now the coronavirus had created havoc among them.
For the last one week, to-let boards are hanging in front of many houses in the town as many people are of the opinion that living in villages is safer than living in Khammam town.
P Venkat Rao, who runs a tiffin centre on Wyra road, said that they are worried to death to live in Khammam after seeing a rise of positive cases and leaving to our village. People are not coming out of their houses unless they have emergency work and all main roads wore a desert look in the town. Small traders shut down their business and vacated rented shops and houses.
Subscribed Failed...
Subscribed Successfully...