Law on religious freedom: Love all; shun jihad, conversions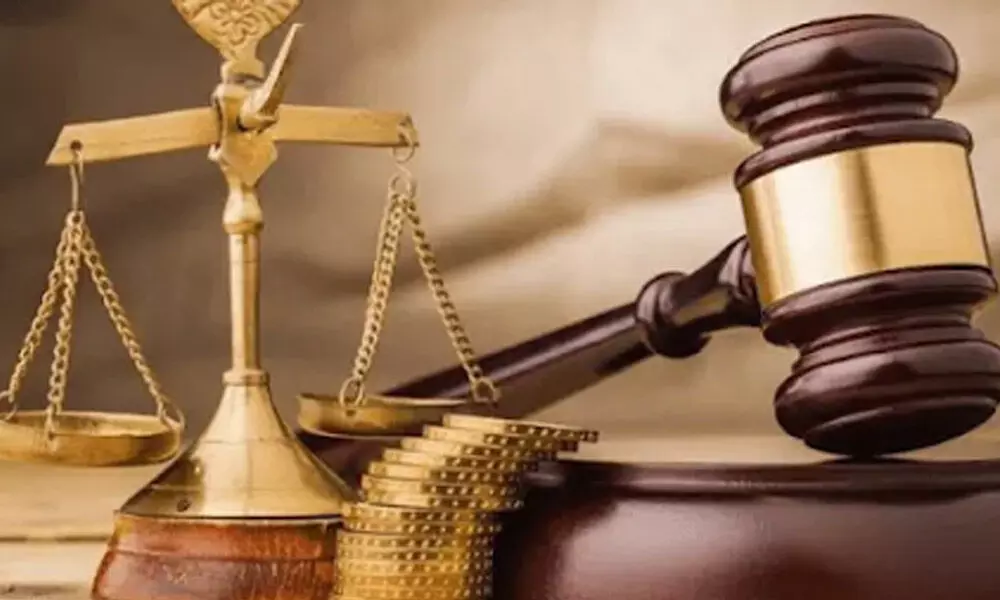 Highlights
The universal and undeniable truth is that love is blind so also the lovers
The universal and undeniable truth is that love is blind so also the lovers. History is replete with examples of such 'blind' lovers. Right from Romeo – Juliette to Laila-Majnu and Shiri-Farhad all were really blind in love and the whole world salutes them! So far so good, but the problem arises when one of the 'lovers' (usually the girl) is really blind in love while her male counter-part is not.
In fact, her counter-part, usually a Muslim is cunning, calculating and with 'jihadi' mind-set and with glib talk or by force or blackmail sexually exploits the girl. Finally, the girl is converted to Islam and the Nikah or marriage is performed between the love-blind Hindu girl and the well-planned Muslim man indoctrinated with Jihadi ideology by Mullas and Maulvis. Once the girl is trapped into wedlock the husband and his relatives show their true colours. They make her life miserable by treating her like a slave and sex-toy. Usually the end of this sordid drama is horrific, once a love-blind girl either commits suicide or she is just killed!

This is not an imaginary story-script written for a drama or a film. Indeed, this is the stark reality. In the recent times, it has become a societal menace. While there are a number of factors that 'lure','motivate' or 'force' a girl to fall prey to the evil designs of love-jihadis, its recurrence in an alarming number is certainly a cause of worry, particularly when fanatic Islamic groups , including both home-grown as well as of foreign origin are hell-bent to shatter the secular fabric of our nation by inciting, misguiding or alluring the gullible Muslim youth in the name of Islam and Quran.
In fact, those who have really studied and understood Quran say that the book is misquoted or wrongly interpreted by some of the politically assisted Mullas and Maulavis with the oblique motive of dividing a harmonious society. The Islamic scholars explain that there are three kinds of jihad (meaning, struggle) viz. one against the self, two, against the Satan and three, against an open enemy. First kind of jihad is a spiritual exercise by oneself for achieving purity of thought and behavior while second one is against the Satanic elements which disturb the personal and social harmony. It is also called, the greater jihad. The third type of jihad is against an open enemy who is hell-bent to destroy the believers of Islam. This is called, the lesser jihad and it is permitted to be carried out for a limited purpose to get over the enemy. Once this is done, there shall be no ill-will or revengeful attitude. Quran (22:41) specifically commands Muslims to engage in this lesser jihad to protect " churches, synagogues, temples and mosques from attack ." Again in 2:194 it ordains the Muslims to "fight them until there is no persecution and religion is freely professed for God."
Thus, it is very clear that in Quran there is no concept of "love jihad." Further, there is no religious mandate in any religious book for the forceful or deceitful conversions. It is just a ploy to foment communal disturbances in the country in the name of religion. Therefore, truly speaking the menaces called, love-Jihad or conversions are criminal offences and even the existing criminal laws are good enough to deal with the offenders. However, if the state governments of Madhya Pradesh, Haryana or Uttar Pradesh want a law dealing with the love-jihad and conversions as an additional safety valve for protecting peace and social harmony, there is nothing to worry about and all the political hype is misplaced. In short, the Constitution of India permits a State to go ahead with such a proposed law and no sane person would prefer to oppose the move.
SC ON 'DEFAULT' BAIL

The Supreme Court has reiterated that the bail, including one which is granted on default of the prosecution to submit the charge sheet within a stipulated time frame, can be cancelled by the high court.
A three-judge bench comprising Justice Ashok Bhushan, Justice R. Subhash Reddy and Justice M.R Shah in their judgement dated November 20 in a criminal appeal No. 801 of 2020 filed by one, Venkatesan Balasubramaniyan against the Intelligence Officer, D.R.I , Bangalore after quoting a catena of judgements observed, "The proviso to Section 167 itself clarifies that every person released on bail under section 167 (2) shall be deemed to be so released under Chapter XXXIII. Therefore, if a person is illegally or erroneously released on bail under Section 167 (2), his bail can be cancelled by passing appropriate order under Section 439 (2), Cr.P.C…."
In the instant case the Bombay High Court had erroneously granted bail to the appellant before the apex court as it was not informed about his involvement in a related matter of NDPS Act pending in a Hyderabad court.
WIFE'S RIGHT UNDER RTI

Relying on a ruling of the Madhya Pradesh High Court in Sunita Jain Vs. Pawan Kumar Jain & Ors, the Central Information Commission (CIC) has held that a wife has a right to know the salary details of her husband from the employer/ income tax authorities and directed the Income Tax authorities to provide to the appellant the generic details of the taxable income / gross income of her husband.
The order granting much relief to the estranged wives whose cases for Maintenance and Alimony are dragging on for years together for want of the substantiated proof of their husband's income was delivered in Rahmat Bano Vs. The CPIO, O/o the Income Tax Officer, Ward No.3 (4), Jodhpur , Rajasthan on November 6.
BRICS LEGAL SUMMIT

The VII BRICS Legal Forum Summit was held online on November 18 and 19. It was hosted by the Association of Lawyers of Russia. Bar Association of India (BAI) , one of the founder member of the organization established in the year 2014, also participated.
The Forum serves as an open, permanent platform for legal cooperation and professional exchange of experiment and ideas between lawyers of BRICS countries , promotion of 'legal diplomacy', rapproachment of legal communities of the member States, legal theory and practice exchange, use of law as an instrument for economic cooperation and social development of certain countries, strengthening the rule of law and improving of international law.
According to Prashant Kumar, President, BAI the next summit will be held in India next year.
Subscribed Failed...
Subscribed Successfully...