See how Telangana the youngest State transformed as the best in less than a decade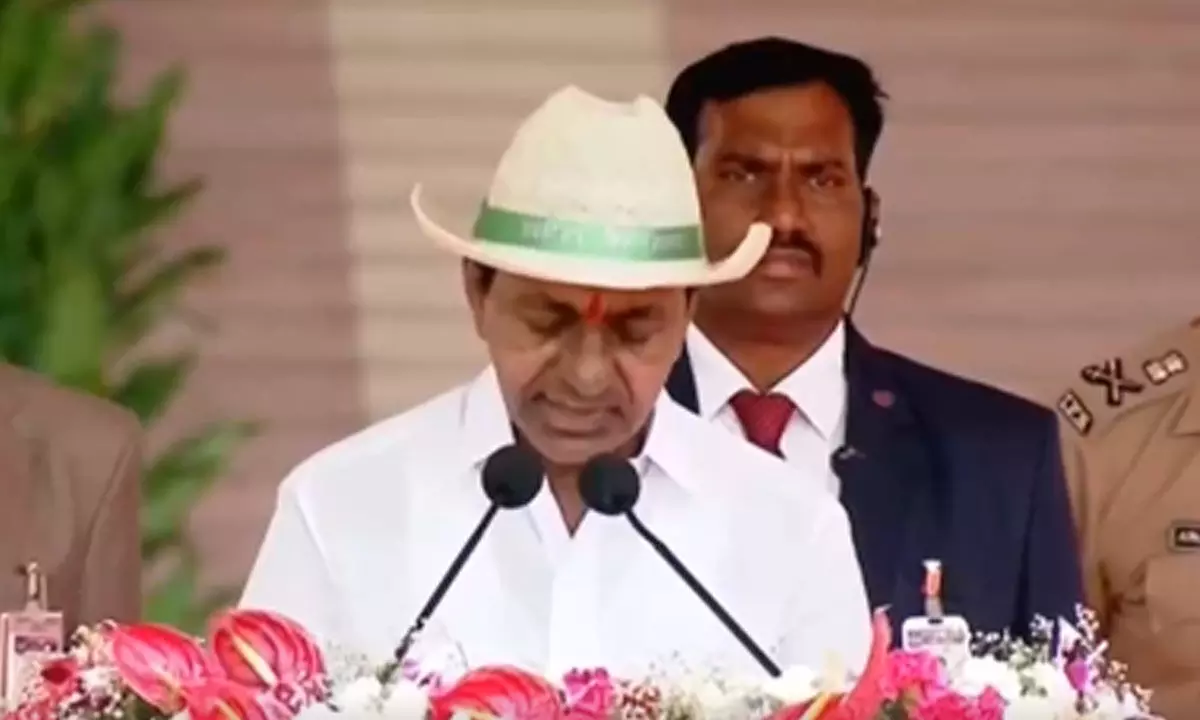 Highlights
The youngest State of India is celebrating its Formation Day on Friday and the celebrations would continue for 21 days more till June 22
Hyderabad: On the occasion of Telangana Formation Day, the Telangana Chief Minister Office has not changed its logo but also shared a video displaying the video of new State and its development in the 9 long years.

The official Twitter handle Telangana CMO has tweeted saying "Here is an inspiring story of the youngest State from India. Telangana, that delivered a century of development in less than a decade! The Telangana growth model envisioned by Chief Minister Sri K Chandrashekar Rao went beyond solutions and secured the lives of its people. The State today stands as a role model for the nation!"

The video explains development in all sectors in less than decade and how it rapidly saw a growth in investments and also in business opportunities for many.
The video showcases the important places and recently constructed Secretariat and CR BR Ambedkar's 125-feet-tall statue and many more.