Shelved ITIR project generates heat in Assembly; KTR slams UPA, NDA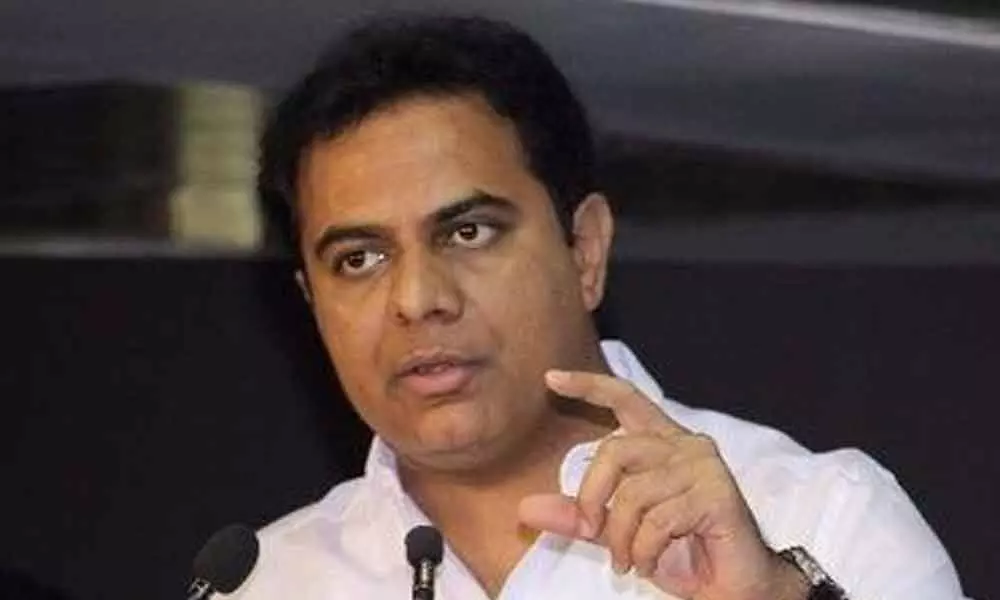 Highlights
Rama Rao states that pleas to the NDA government to sanction funds for the project went unheard even after raising the issue on several occasions in the form of letters to former Union Minister Arun Jaitley and Union IT Minister Ravi Shankar Prasad
Hyderabad: The shelved Information Technology Investment Region (ITIR) project came up for discussion in the Assembly Question Hour on Saturday with IT Minister K T Rama Rao lashing out at both UPA and NDA governments for not implementing the project after in-principle approval was given in 2013.
Rama Rao stated that their pleas to the NDA government to sanction funds for the project went unheard even after raising the issue on several occasions by submitting letters to former Union Ministers Arun Jaitley and Ravi Shankar Prasad.
He said that despite no support from the Centre, the State has registered huge growth in IT/ITES exports. Against the national growth rate of nine per cent, Telangana registered a growth rate of 17 per cent in IT exports.
Replying to a question by MLAs Gadari Kishore, KP Vivekanand and others he said that total value of IT/ITES exports in 2018-19 was 1.09 lakh crore compared to Rs 57,258 crore in 2013-14, witnessing double the exports in five years.
He said that establishment of T-Hub, TASK and the upcoming IT Towers in Warangal, Karimnagar, Khammam and Nizamabad will propel the emergence of Telangana as the global IT Hub.
The IT tower in Karimnagar district will be opened in October and the one in Khammam will start functioning from November or December this year, he added.
Rama Rao said that they were planning to open IT companies in old city of Hyderabad and other places like Maheswaram, Shamshabad and Fab City. He said that search is on to find suitable land in different places to set up IT parks.
The concentration of the IT companies at one location in cities like Bengaluru proved to be a big disadvantage. Not to repeat such mistake, he stressed that the TRS government was planning to set up the companies at different places in the State capital.
Earlier, Congress MLA D Sridhar Babu blamed the TRS government for not showing commitment to ground the ITIR project which was granted by UPA-2 regime to put Hyderabad on the global IT map.